Ninja Coffee Bar – Product Review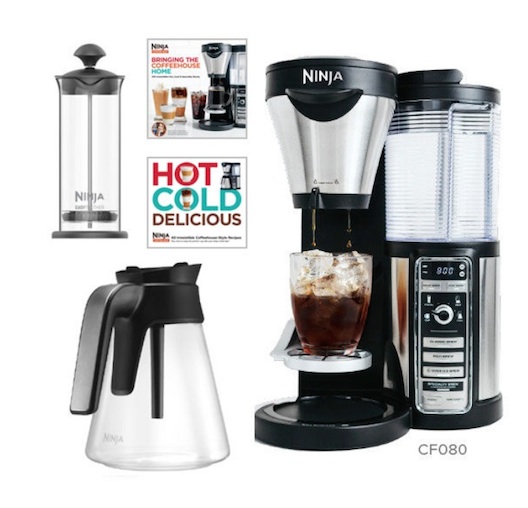 Coffee lovers, take note. If you love all kinds of coffee, the new Ninja Coffee Bar just might be your favorite coffee maker. This is the most versatile little machine for creating all kinds of coffees.
The variety of coffees this unit can create is vast. Yes, it can make a simple cup of coffee. But it does so much more.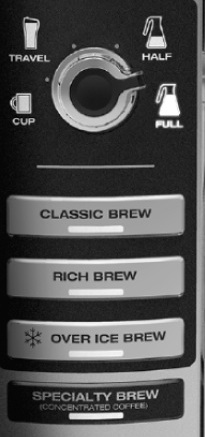 Users can brew a single cup, a travel cup, a carafe, or a half carafe. Each time the brew is tailored to the select size. There is also a selection to brew over ice. This is a unique button because with the IQ technology, the machine brews the coffee a little stronger so as the ice melts, it won't dilute the flavor of your java. Patented Auto-iQ technology selects the right amount of water to use for each selection of coffee saturation. That is what makes this unit different from others so you can brew a single cup or a carafe, hot or cold, with the touch of a button.
If you want something more creative than a simple cup of coffee, the "Specialty Brew" button, using the IQ technology, creates more concentrated coffee for a latte, cappuccino, or macchiato.
The Ninja Coffee Bar comes with a milk frother. To utilize this little gadget, simply microwave some milk in the glass tube then insert the frothing mechanism and pump to get the milk frothy for specialty coffees.



The recipe book that comes with the machine has plenty of ideas to create specialty coffees to match your every mood. All you need to do is to follow the recipes and in a few minutes you can have a bigger menu of specialty drinks than the local coffee house.
Because you use your own coffee in the unit, you can control what kind of grounds you prefer. Many people love strong, bitter coffee, while others enjoy a light roast or even flavored grounds. It's your decision.
If you have seen the infomercial you know the Ninja Coffee Bar also makes ice-blended drinks. For an ice-blended drink you need an additional unit to blend the ingredients. Some offers online and on TV include the additional blender, however it is not included in the actual Ninja Coffee Bar box. This is something you need to know when you buy your machine.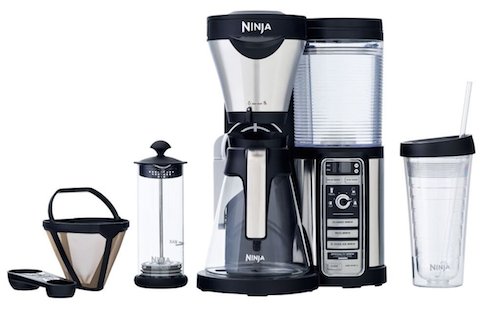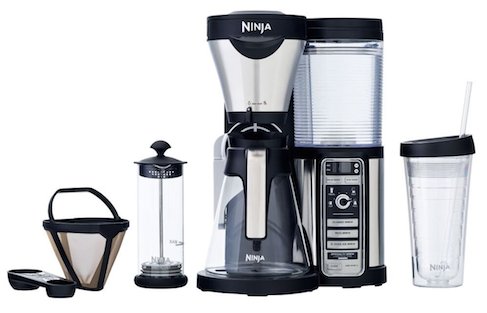 When I received my review unit, I was anxious to try different coffees. I am not a barista, so it took me a few tries to get exactly what I wanted. I also found the coffee was a bit stronger than I wanted, so I do admit there is a little learning curve with this, but not too much.
If you are looking for a gift for a coffee lover, this fits the bill. Or, if you are simply in need of a new coffee maker, why not get this and in time you will probably be creating more than a pot of coffee. The possibilities are limited by your imagination. Whether you want to add caramel, chocolate, Amaretto, etc. you can have almost any kind of coffee drink you can imagine.
There is a choice between the glass carafe and a thermal carafe. Included in the Ninja Coffee Bar box is: the machine, carafe, Ninja Easy Frother, scooper, coffee filter, insulated tumbler and recipe book. The Ninja Coffee Bar Brewer lists for $159.80 for the glass carafe.
About the Author
Francine Brokaw has been covering all aspects of the entertainment industry for 20 years. She also writes about products and travel. She has been published in national and international newspapers and magazines as well as Internet websites. She has written her own book, Beyond the Red Carpet The World of Entertainment Journalists, from Sourced Media Books.
Follow her on Twitter