Nutrisystem – It works and is delicious
Nutrisystem is a popular weight loss plan. There are several options from which to choose: Basic Plans, Vegetarian Plans, and Diabetes Plans. And they are designed specifically for men or women. Once you select your plan, your food will be delivered to your doorstep. All you have to do is add some extras, like veggies and fruit, and you're ready to eat and lose weight.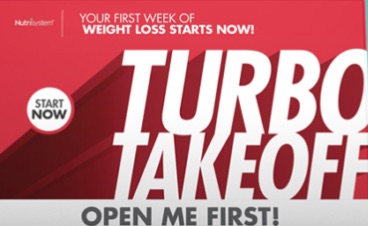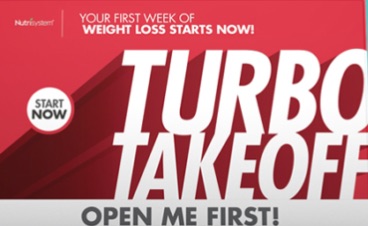 Their latest and greatest is the Turbo Takeoff. It's designed to reset your metabolism, and it really does! This is meant to be the first week of your new weight loss plan. It includes a week of breakfasts, lunches, dinners, Turbo Shakes that give you energy and are packed with protein, and Nutricrush bars. After the initial week you begin your regular regimen.
The question most people have is "How does the food taste?" The answer is "Delicious." I have my favorites, as you will too. The food is tasty and easy to prepare.
One of my favorite foods is pizza. With their Thick Crust Pizzas and Italian Herb Flatbread Pizzas I am in heaven. I slice up grape tomatoes, olives, and either hearts of palm or artichoke hearts. Combined with a salad, this is a dinner I actually look forward to. Seriously!
Probably the most difficult part of the plan for me to get used to was eating breakfast. So forcing myself to eat first thing was something I had to learn. Then I started to look forward to the double chocolate muffins and the granola cereal. And the breakfast bars are great to grab on the go with a cup of coffee.
For lunch my personal favorites are the black beans and rice, the chocolate peanut butter bar, the cheese tortellini, and the cheddar broccoli rice. The Mexican style tortilla soup is also tasty. And if I'm out and about, I take a lunch bar with me. I am able to eat out with friends by ordering a salad and eating my bar. And I don't feel deprived in the least.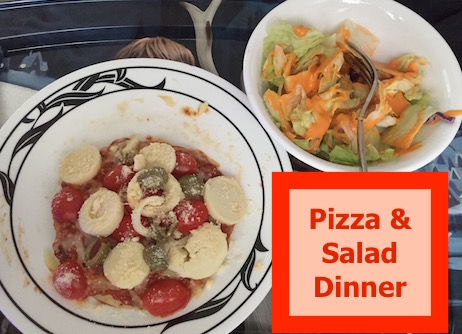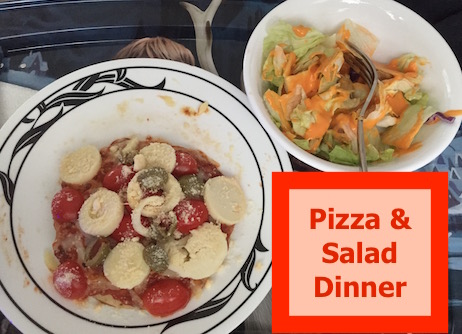 Besides the mouth-watering pizza, I really enjoy the Vegetarian Chili, Bean Bolognese, and the Vegetarian Lasagna.
Snacks? On a weight loss plan? Absolutely. Whether you like something salty or sweet, Nutrisystem fills your evening with a special treat: chocolate cake, peanut butter cookies, milk chocolate flavored pretzels, zesty herb snack mix, white cheddar popcorn, and chewy peanut bars are my special favorites.
The plan is to keep your metabolism at its peak so you must feed your body every few hours. The system teaches you to eat smaller portions more often. That, and their ratio of carbs and protein, is what make this program work.
The bottom line is the food is delicious and the plan is easy to follow. Every one of the products is marked with color-coded labels: Breakfast, Lunch, Dinner, Snack. Add some veggies and fruit during the day along with plenty of water, iced tea, etc., and you're on your way.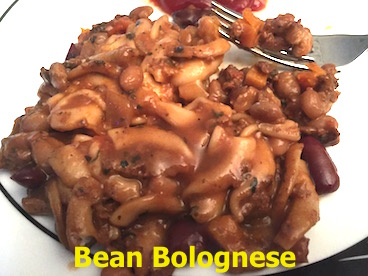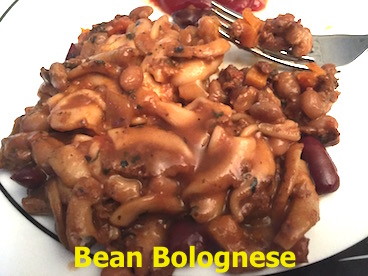 Beets, bell peppers, broccoli, carrots, kale, and spinach are good ways to supplement your day. Munching on these will help your body and aid the program.
Do I recommend Nutrisystem? Yes. I have told several friends about it and although they had concerns about the portion size, I reassured them there is plenty to eat. The first week I felt there was too much food. Imagine that. And the first week on the Turbo Takeoff I actually lost 4 pounds. If you're not a vegetarian, you will have plenty more food options.
I wouldn't recommend something I don't feel good about.There is no guess work or measuring. Just open the containers. Customize the meals with your own veggies and you won't feel deprived. Yes, the portions are small, but the food is tasty, not bland at all. If you want to spice it up with your own spices, go ahead. Enjoy eating while losing weight.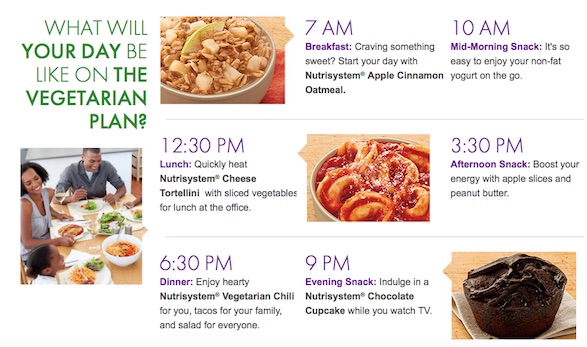 About the Reviewer
Francine Brokaw writes about products, travel, and entertainment. She has been published in national and international newspapers and magazines as well as Internet websites. She has written her own book, Beyond the Red Carpet The World of Entertainment Journalists, from Sourced Media Books.
Follow her on Twitter