The SockIt for Young Soccer Players
| | |
| --- | --- |
| Ages: | 5-12 |
| Price: | $19.95 |
| Website: | Sockit |
| Year: | 2016 |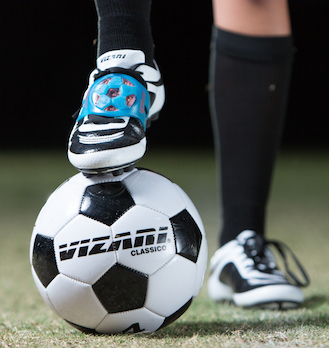 Soccer is a favorite sport among youngsters. It's been around for thousands of years in one form or another. Although it has been played a little differently in various cultures through history, it remains a popular sport around the world. One father has created a new technology that promises improvement in players' accuracy and power when kicking the ball.
"After watching my daughters and their teammates continually hit the ball with their toes in practice, I went out to look for some kind of device that could help train them to instead kick on the top of their shoes," said Joe Briganti, SockIt founder and CEO. "I didn't find anything in stores and saw this as a great opportunity to show my daughters a little about business and how to make an idea a reality."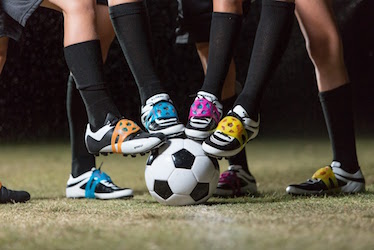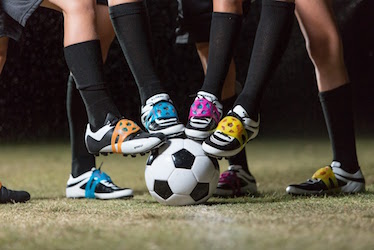 This little device is made from industrial strength thermal plastic rubber and fits onto cleats. When the player kicks the ball correctly, six LED-powered lights light up. A replaceable lithium battery powers this device, which helps players gain confidence and accuracy while still having fun.
The SockIt is for ages 5-12 and is one-size-fits-all. Besides helping youngsters improve their kicking skills, it is fun to wear and withstands all the impact little legs deliver. And once one child wears it, the entire team will be asking for their own.
What is admirable about the company is that for every SockIt sold the company will donate a portion of the revenue to St. Jude's Children's Hospital. And the company has donated products and set up soccer scholarships for underprivileged kids to help pay their fees. No sport is free. With fees to join leagues as well as equipment, the costs add up.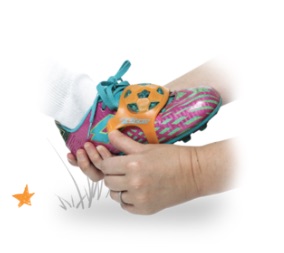 This wearable device is something that will soon be seen everywhere. Helping kids with their skills while doing it in a fun way is a unique thing. By wearing the SockIt, kids will learn, in their own way, how to adjust their kicks in order to get the best outcome and power. They can practice by themselves because the SockIt will let them know when they have done it correctly. When it lights up it's like saying "good job!"
The SockIt comes in four colors: orange, blue, yellow, and magenta. It lists for $19.95. Simply strap it onto your child's cleats and they're ready to go.
About the Reviewer
Francine Brokaw writes about products, travel, and entertainment. She has been published in national and international newspapers and magazines as well as Internet websites. She has written her own book, Beyond the Red Carpet The World of Entertainment Journalists, from Sourced Media Books.
Follow her on Twitter