BROO – Beer Infused Shampoos and Conditioners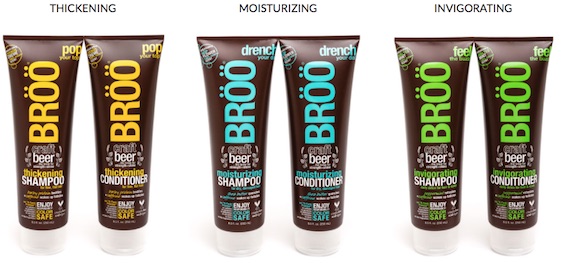 Have you heard that beer is good for your hair? When I was young my mom often poured beer on my hair after shampooing. Sounds strange, but for generations beer has been used to get shiny hair. BROO is a company with three different versions of beer-infused shampoos and conditioners.
If you have thin or fine hair, try the "Pop your Top" BROO shampoo and conditioner. For dry or damaged hair, there is the "Drench your Do" and for an invigorating experience they have "Feel the Buzz." Each one is safe for color treated hair, so you don't have to worry about it taking the color out of your hair.
So, why beer? First of all, it contains B vitamins and minerals. It's protein-rich. Beer nourishes your hair however you won't smell any alcohol in the products. Don't worry about getting pulled over for driving intoxicated because you smell like beer!
According to Brad and Sarah, the founders of BROO Craft Beer Hair, the first ingredient in each of their products is beer because it "has all the amazing B vitamins, minerals and proteins that make hair strong, shiny and healthy." As soon as I heard about this company I thought about my mom drenching my long hair with beer. She was right. And both Brad and Sarah's moms rinsed their hair with beer too.
I tried the "Feel the Buzz" Shampoo and Conditioner. It's not flowery or sweet smelling, but it does make your scalp tingle. And, as I expected (and hoped it would do), my hair is shiny and healthy looking.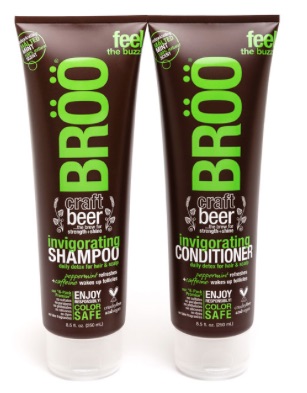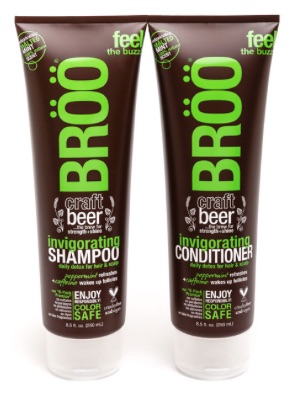 They use pure ingredients that moisturize, cleanse, and put a shine in your hair. Your hair will be clean and soft. The products are pH balanced, and –yay – they are made in the USA! Plus, they are vegan, so you know they are created with the utmost care and purest ingredients, free of dyes, parabens, and other things you don't understand but know can't be good for you!
BROO is a product that lives up to the hype. Beer is good for your hair. Mom knew best!
About the Reviewer
Francine Brokaw writes about products, travel, and entertainment. She has been published in national and international newspapers and magazines as well as Internet websites. She has written her own book, Beyond the Red Carpet The World of Entertainment Journalists, from Sourced Media Books.
Follow her on Twitter