ZUS Smart Car Charger and Locator – Product Review
| | |
| --- | --- |
| Price: | $29.99 |
| Website: | Nonda |
| Year: | 2016 |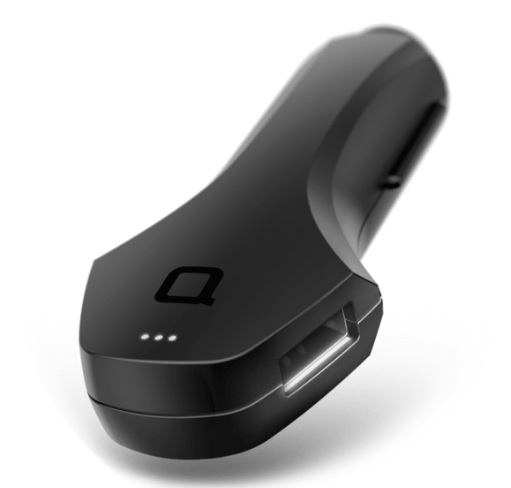 With so many mobile devices, charging them can be a hassle. Charging on the go is often the best time to recharge a phone or tablet. ZUS has two USB ports that charge at twice the speed of a regular outlet, lighting to see the ports at night, and a car locator that leads you to your car with the help of the free app.
While this little gadget does several things, my favorite part of the ZUS is the fast charging. Charging my iPad and my iPhone at twice the speed at the same time is something that is useful to me. I also like the fact that the ports light up in the dark so finding the device plug-ins is a breeze.
One of the other features of this unit is the car locator. There are some downfalls with this, however it seems to work nicely under the right circumstances. If you are inside a building and want to find where you parked your car, you won't be able to do that as it relies on GPS, which is only accessible outside. So, you do have to go outside to track the location of your vehicle. This might be a problem when you are inside and cannot remember where you parked and it is raining or snowing. You do have to go out into the elements to get the GPS to work.
Once in awhile the locator didn't do its job the way I would have liked. But on the whole it worked pretty well.
I don't know if I would recommend this device solely as a car locator. I will mostly be using it as a fast charger, which is the selling point for me when it comes to the ZUS.
There is also an alarm you can set via the app so you'll never forget about an expiring parking meter. Once the time has been set, the app will alert you ten minutes before the meter or parking time expires.
Fast charging is a benefit for many people, myself included. Imagine having a carload of people, each needing to charge their phones. With two ports and twice the speed, everyone will be able to charge their devices in a short time. Two smartphones can charge in about two hours. For long car rides this is a great feature, especially during summer family driving trips.
ZUS is able to withstand being inside a hot car and has a cooling system that prevents it from overheating. It is definitely a handy little unit that accomplishes a variety of tasks.
About the Reviewer
Francine Brokaw writes about products, travel, and entertainment. She has been published in national and international newspapers and magazines as well as Internet websites. She has written her own book, Beyond the Red Carpet The World of Entertainment Journalists, from Sourced Media Books.
Follow her on Twitter