BrightenMD – Product Review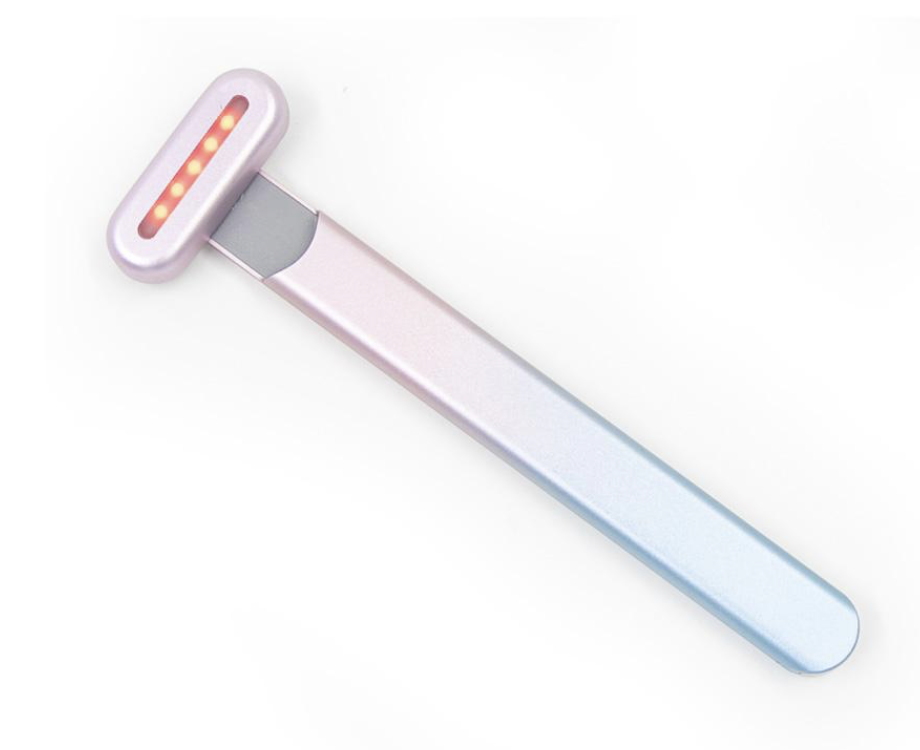 The latest product from the folks at Trophy Skin is called BrightenMD. This compact, lightweight little item is supposed to refresh the skin, giving it a brighter look and improving circulation.
I tried this little device and was pleased with the results. The microcurrent stimulation is warm and feels good on the face.  It uses red light therapy to stimulate cell turnover, which makes the skin more refreshed and less dull.
Simply put some of your favorite serum on your face and the unit starts when it comes in contact with skin. The head rotates to make it easy to treat various areas of the face.
I initially wanted to test it on my under-eye area but in this time of COVID and masks, I thought my forehead would be the best place to start. It's the only area of my face that is seen in public.
Yes, it did make my skin look refreshed and tighter. I noticed it the first time I used it. I applied some of my favorite serum on the areas I wanted to treat, placed the device on my face, and I could feel the serum penetrating deep into my skin. And the warmth was comforting. I also like the size of this unit. It is so small you can put it in your pocket or purse and before going into a meeting or a restaurant (when they are open again) treat your face with the unit. It will give you a "pick-me-up" appearance. And over time the results will get better and better.
For the price it is a good device. I have used several products from Trophy Skin and for the most part I think the company does a good job bringing out products that help our skin. The BrightenMD is something that helps the appearance of eyes, face, and necks and can be used anywhere. Try it while watching TV or talking on the phone. In a few minutes (they recommend one minute per area treated) you have given your face and neck a treatment that feels good and delivers results. Don't get me wrong. You are not going to see a difference like you would with a facelift. However this is a nice little device that is small, easy to use, and delivers a nice result to refresh the skin. There is a 60-day money back guarantee so you have nothing to lose if you do not like it.
About the Reviewer
Francine Brokaw writes about products, books, travel, and entertainment. She has been published in national and international newspapers and magazines as well as Internet websites. She has written her own book, Beyond the Red Carpet The World of Entertainment Journalists, from Sourced Media Books, is the entertainment correspondent for Good Day Orange County, and has her own TV show, Beyond the Red Carpet, on Village Television in Orange County. Follow her on Twitter.