Disney Eats expands with a second wave of products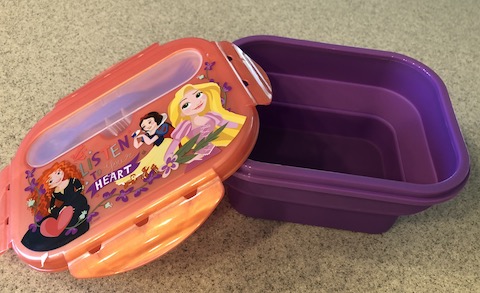 The popular kitchen line of products from Disney, Disney Eats, expands with new products for kids and adults. The line was designed to bring families together. After all, a good part of our lives is spent in the kitchen. With items that encourage kids to help out and enjoy being with mom and/or dad while cooking, the products are colorful and filled with the fun of Disney.
There are new Mickey items, including a spoon rest, spatulas, a fun timer, and more. And there are some princess items just hitting the shelves.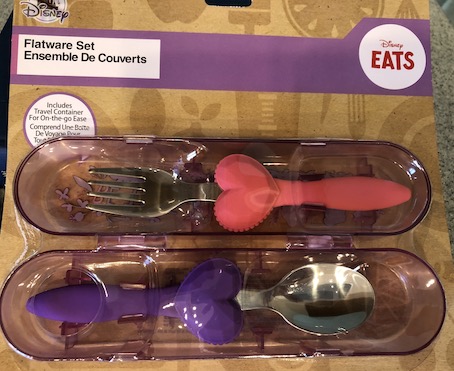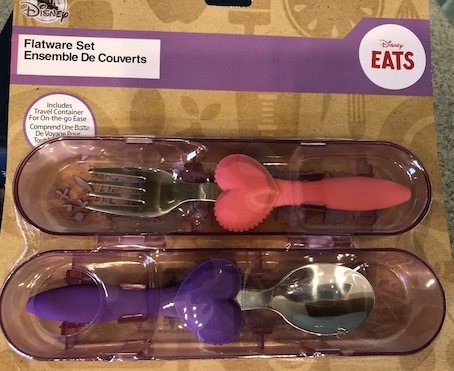 For your princess, the newest Flatware Set includes a fork and spoon. They are made of stainless steel with plastic handles. The fork handle is adorned with a pink heart and the spoon with a purple heart. They come in a see-through case and are dishwasher safe.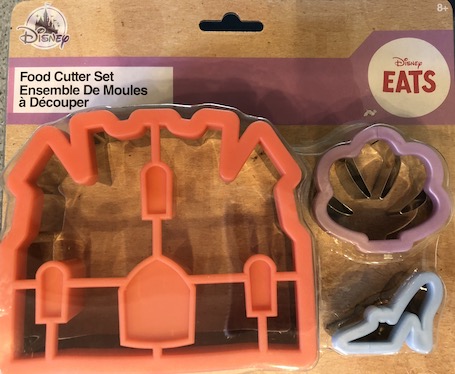 Another new princess item is the Food Cutter Set. This set includes a large castle shape cutter to create royal sandwiches. There is also a smaller shell-shaped cutter for Ariel fans, as well as a shoe-shaped cutter to remind everyone of Cinderella. Kids will enjoy cutting out food in these magical shapes, and, well, doesn't food taste better when it is shaped into something fun? Cut out watermelon, cantaloupe, or anything else you can think of to shape them into fun and delicious food. The blades are made of stainless steel and the tops are colorful plastic.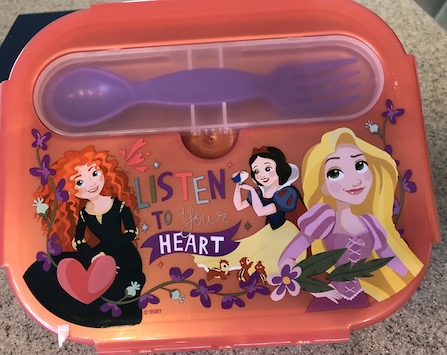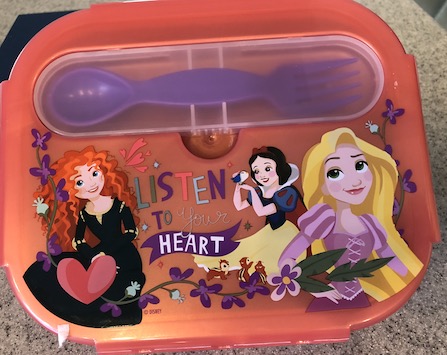 Another great new princess product is a Silicone Food Storage Container. This fits into a lunchbox for easy toting to school. Yes, school is right around the corner. The container comes with a spork, which has a plastic spoon on one end and a fork on the other. The utensil has it's own plastic container that snaps into the storage container. The storage container expands to fill and then collapses for easy storage. The lid snaps on and is adorned with the phrase "Listen to your Heart" as well as images of Merida, Snow White, and Rapunzel. This purple and pink container is also a fun, whimsical item for adults to use to take their own lunch or snack to the office, the gym, or the park. It is dishwasher safe.
All of these new items, as well as the popular older items are available at the shopDisney website and in Disney stores.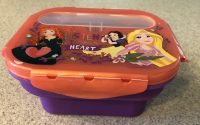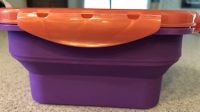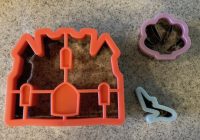 About the Reviewer
Francine Brokaw writes about products, travel, and entertainment. She has been published in national and international newspapers and magazines as well as Internet websites. She has written her own book, Beyond the Red Carpet The World of Entertainment Journalists, from Sourced Media Books.
Follow her on Twitter