Disney Face Masks add whimsy to the Covid 19 Crisis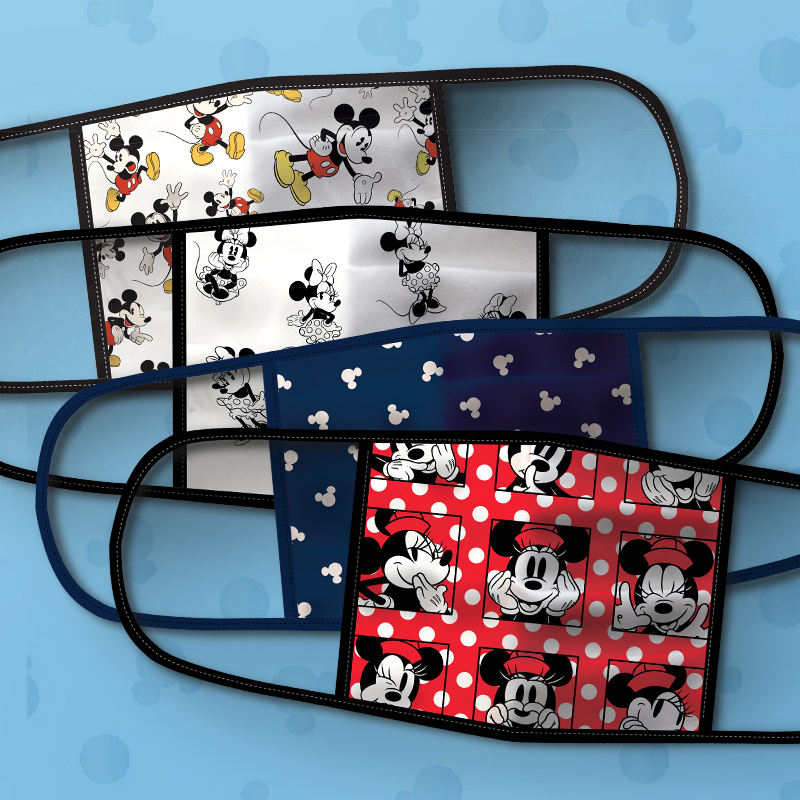 "We realize this is a challenging time for families and wearing any type of mask can be daunting," says Edward Park, senior vice president, Disney store and shopDisney. "Our hope is that Disney's cloth face masks featuring some of our most beloved characters will provide comfort to the families, fans and communities that are so important to us."  There are six different sets of four cloth face masks in each pack.
Select your favorites to brighten up you social distancing dilemma.
Select from:
Star Wars – with Yoda, logo, original artworl from the first film, and R2D2
Role Play with bottom half of Pooh, Stitch, Mickey Mouse, and Bunny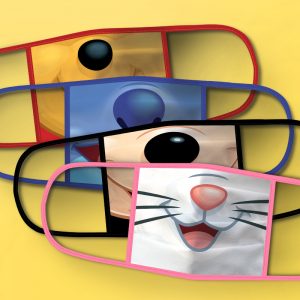 Princess – with a variety of colors and Disney princess images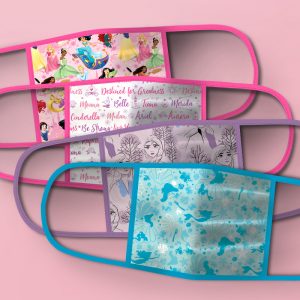 Pixar – With Forky, Mike Wazaski, and images of iconic Pixar  characters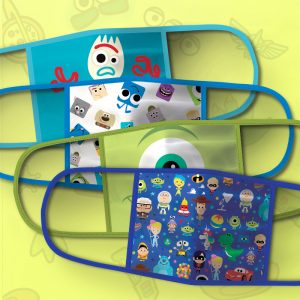 Mickey and Minnie – with the two Disney mice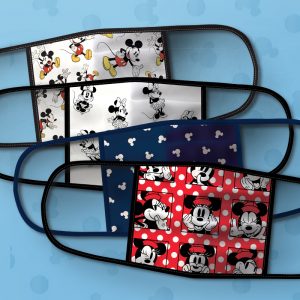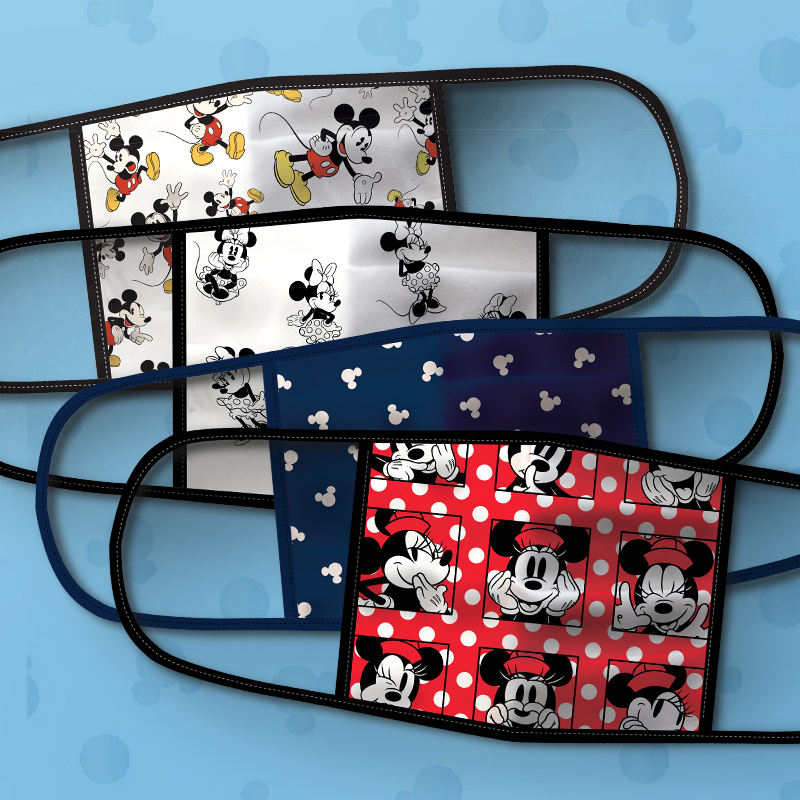 Marvel – with images and logos from the world of Marvel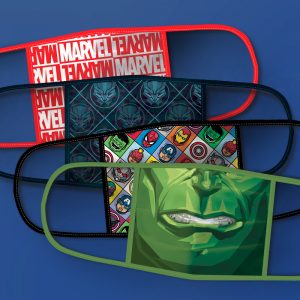 Each set of four lists for $19.99.
Disney is donating one million cloth facemasks for children and families in underserved and vulnerable communities across the U.S. that will be distributed by MedShare (http://www.medshare.org). Disney will also donate all profits from the sales in the U.S. of Disney's cloth face masks to Medshare, up to $1 million, now through September 30, 2020.