Gabby Gabby just wants to be loved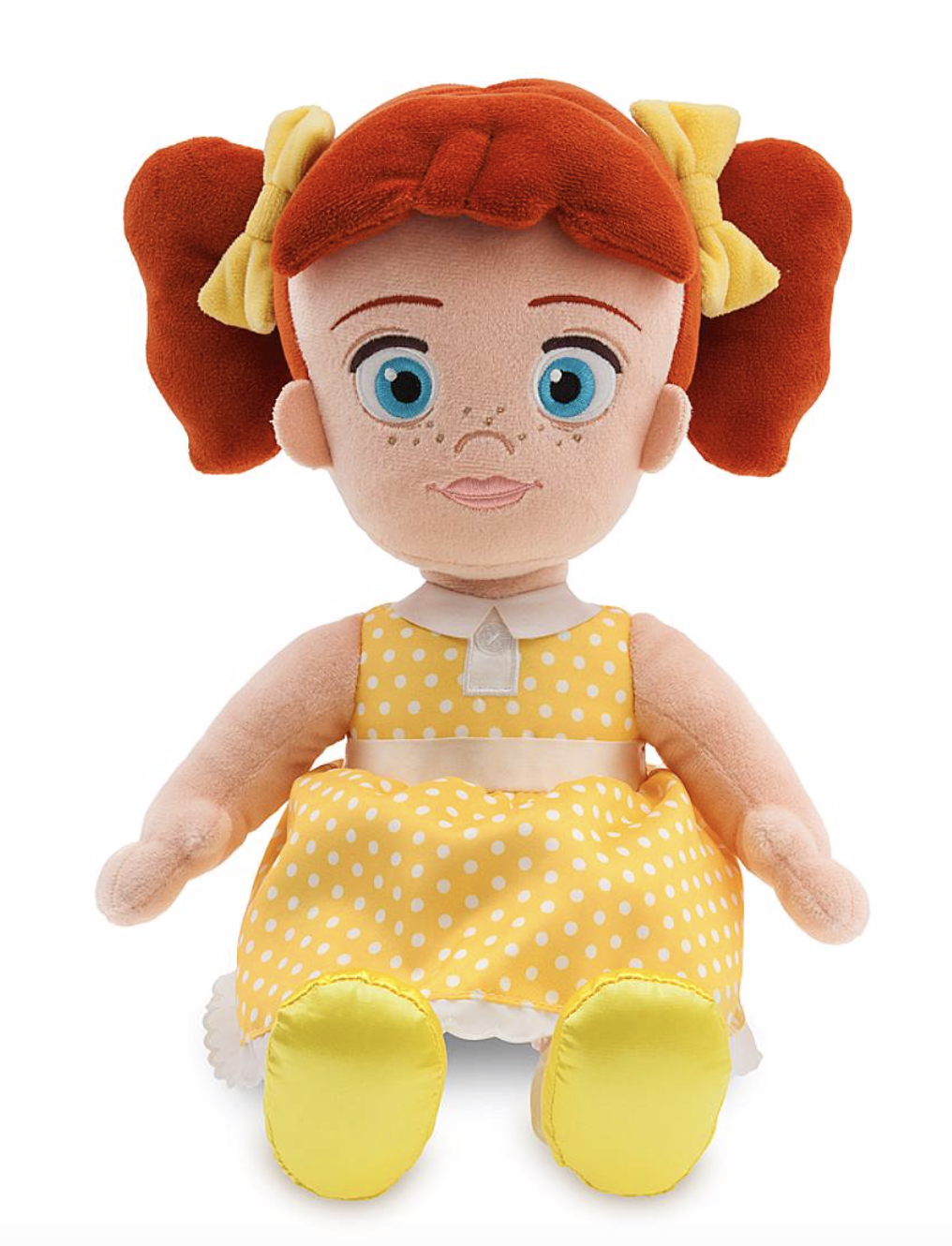 For those who saw Toy Story 4, Gabby Gabby was introduced as a vintage doll with a minor defect. She is supposed to be a villain in the show but actually she is not. All this little girl wants is to be loved. Now, with this adorable and very soft plush Gabby Gabby from Disney, kids can give her what she has always wanted – love.
In this time of Covid 19, with separations and strange circumstances, kids are in a state of flux. Parents are doing whatever they can to reassure their families that things will be all right, but for the time being life as we knew it is on hold. Knowing Gabby Gabby just wants to be loved is something reassuring for kids because this is something they can do. They can give her all their love and hugs. And hugs help relieve stress. This is a stressful time for all of us.
Gabby Gabby is dressed in her little cheerful yellow and white polka dot dress and wears yellow satin shoes. Her red hair is coiffed in her iconic pigtails and tied with yellow bots. Her wide blue eyes and facial features are embroidered so there is nothing for little hands to pull off. This adorable little plush sits at 11 inches high. Just looking at this sweet little face will melt hearts. She just wants to be loved.
Gabby Gabby will be a true friend for kids for years. Especially in this time of chaos and upheaval in our lives, this plush is going to be a source of comfort, joy, and love. She lists for $22.99 but is currently on sale for $12 at shopDisney. Now is the time to adopt this adorable little girl and make her part of your loving family.
About the Reviewer
Francine Brokaw writes about products, books, travel, and entertainment. She has been published in national and international newspapers and magazines as well as Internet websites. She has written her own book, Beyond the Red Carpet The World of Entertainment Journalists, from Sourced Media Books, is the entertainment correspondent for Good Day Orange County, and has her own TV show, Beyond the Red Carpet, on Village Television in Orange County. Follow her on Twitter.