Draft Top – Product Review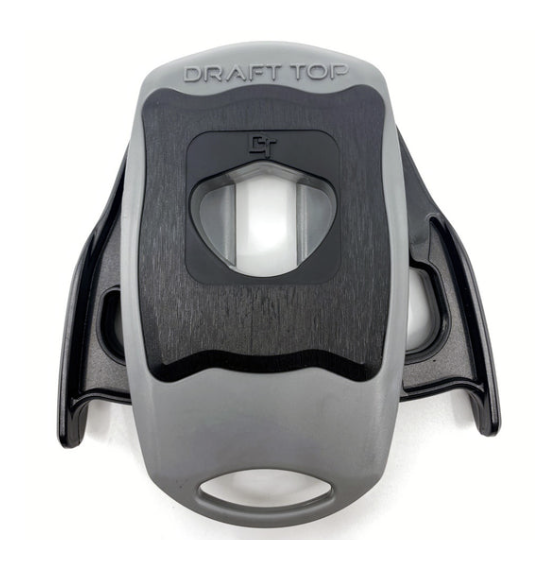 When I first learned about the Draft Top tool I thought this was made for me. I'm one of those people who inevitably spill when drinking from a can. I turn to a straw or a cup to avoid messes. Yes, I am a messy can drinker. But that problem has been solved!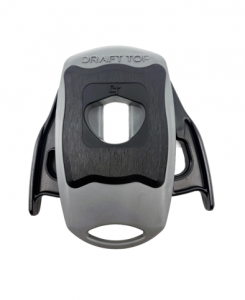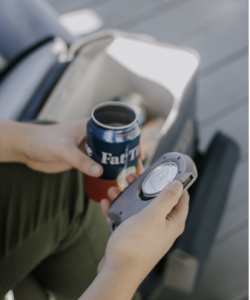 I was sent a Draft Top to test and I can honestly say it lives up to the hype. It is a simple to use tool that easily removes the top of a can thus turning it into its own drinking vessel. Yep, you read correctly. After placing the tool correctly on the top of a can, with a minimal amount of pressure on the levers and a few simple twists, the top is seamlessly removed. And the opening of the can is smooth and easy to use as a cup in itself.
These days people are concerned with saving the planet by using less plastic. So the Draft Top eliminates the need for plastic straws. Plus, if you normally pour your drink into a throwaway plastic cup, that is eliminated as well.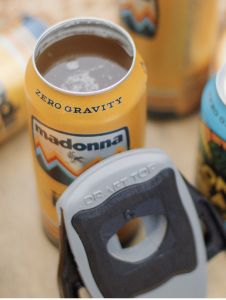 I love flavored cola. When the top is removed there is plenty of room to squeeze a lemon to make lemon cola, or add chocolate syrup for a chocolate cola. (If you haven't tried these, you're missing some good drinks.) And once some of the liquid has been consumed, it is easy to add an ice cube or two to cool down the soda or whatever is in the can.
This handy tool can be used for soda cans, juice cans, and alcoholic beverage cans. It is safe to handle however keep little fingers away as the blade can be a source for trouble when it comes to kids and their curiosity.
Think about taking this tool to the beach and eliminating the need to bring cups. Or if you're having a party this also makes things easier for guests.
By turning the cans with the flip top into a rimless can, it is therefore turned into a vessel that is easy to drink from and doesn't require additional tools  – like straws or cups.
These make great hostess gifts as well as unique thank-you gifts. At $24.99 you just might want to get a couple for yourself.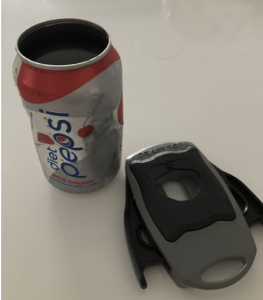 So, the bottom line is this is a tool that I will be using often and one I will be giving as gifts. I think when they designed this they were thinking of all of us who end up spilling when drinking from a can, whether it is from the opening or the liquid that has gathered in the groove. You know what I mean.
Before using the Draft Top I suggest washing the can first, just as you should when drinking from a flip top. It's just common sense for cleanliness.
About the Reviewer
Francine Brokaw writes about products, books, travel, and entertainment. She has been published in national and international newspapers and magazines as well as Internet websites. She has written her own book, Beyond the Red Carpet The World of Entertainment Journalists,  is the entertainment correspondent for Good Day Orange County, and has her own TV show, Beyond the Red Carpet, on Village Television in Orange County. Follow her on Twitter.