Even more fun with the Elf on the Shelf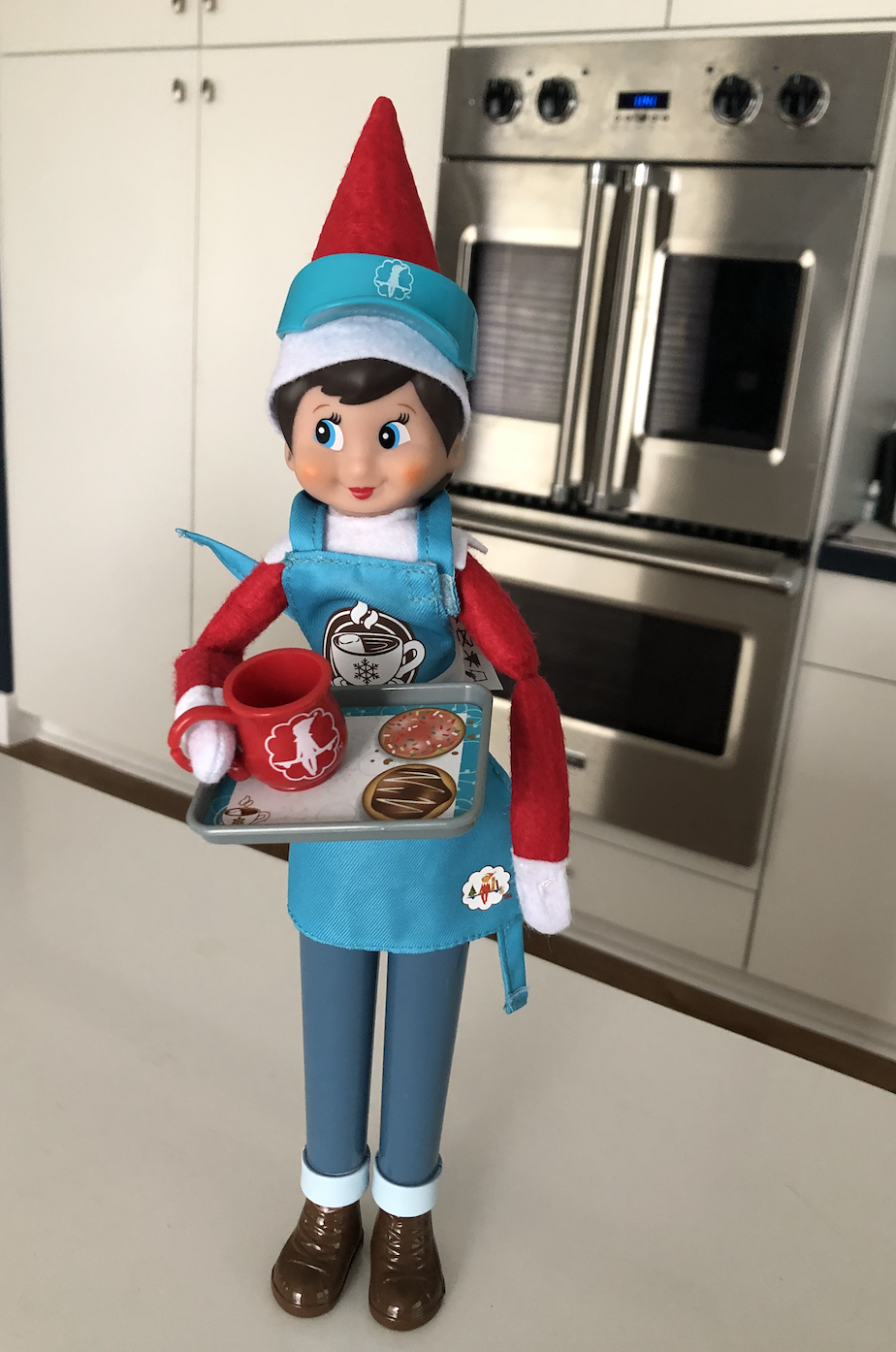 For years families have enjoyed the Elf on the Shelf book and Elf himself. This little fellow always managed to move to a different location during the night. When kids woke up they had the task of locating where in the world – or in the house – the little Elf rested. Year after year families would be entertained by the Elf on the Shelf, making it a tradition to look forward to every December. Now there are new and more ways to enjoy the happy little guys from the North Pole.
First came the Scout Elf with his or her storybook. Now there is a cute and cuddly Plushee Pal, in a girl or a boy. The face on this little plush Elf is adorable. If it doesn't put a smile on your face then nothing will. He/she is so sweet and like the original Scout Elf, the Plushee Pal Elf can sit on shelves, tables, chairs, and because they are so soft, they make great sleeping pals. The Plushee Pals are somewhat larger than the Scout Elves, and easier for tiny hands to hold.
Not only are the Plushee Pals a new way to enjoy the fellows from up North, but there are now new ways to enjoy the Scout Elves as well. Yes, not only do the Scout Elves sit on shelves and magically change locations during the night (thanks moms and dads), but also they can now be dressed in various outfits for decorating or just playing with in a new way. There are several outfits for these elves so whether you have a boy or a girl, there is some cute attire that will add to their enjoyment.
For instance, by attaching plastic legs and dressing the Elf in an apron and hat, and securing the tray to his/her body, the Scout Elf now becomes a chef who holds a tray of cocoa and treats. With no small children in your house, you can use this adorable item to decorate your kitchen. The Elf adds a touch of whimsy to any kitchen while at the same time bringing some festivity to the house
And to add to these new clothing options for the Elf, are some cute Insta-Moment Pop-Up backgrounds so creating special settings for your Elf is also an option. And yes, there is more. The Elves now have Elf Pets. A reindeer, a fox, a St. Bernard are other ways to add to the Elf fun.
It never ends, and just using the Elf at holiday time is now a thing of the past. These little guys are now all-year items that bring the quaintness and enjoyment of the holiday tradition to the family the entire year. Your Elf can now enjoy the sun and sand of a beach weekend. Or he/she can spend time at a salon or camping out in the mountains.
With the various outfits and scenarios available for the Elf, he will be a beloved addition to any child's toy chest. Imaginations will run rampant with the fun of these little fellows.
So now, it's time to decide which Elf is right for your family: Plushee boy, Plushee girl, Scout boy, Scout girl, what color skin, what outfit(s) and Pop-Ups, which animal friend, etc. Choices, choices, choices. Why not choose several? This is truly a fun product (and something I personally highly recommend).
About the Reviewer
Francine Brokaw writes about products, books, travel, and entertainment. She has been published in national and international newspapers and magazines as well as Internet websites. She has written her own book, Beyond the Red Carpet The World of Entertainment Journalists, from Sourced Media Books, is the entertainment correspondent for Good Day Orange County, and has her own TV show, Beyond the Red Carpet, on Village Television in Orange County. Follow her on Twitter.