Fast charging from Mophie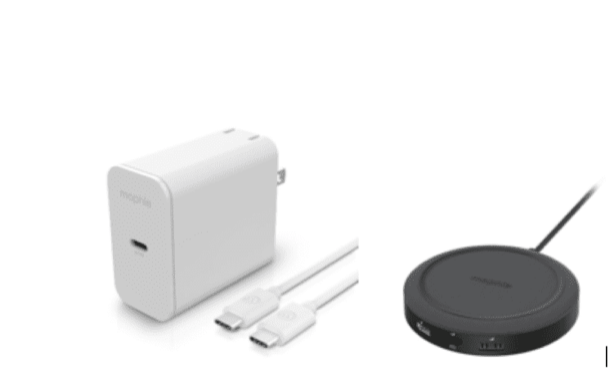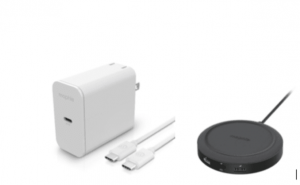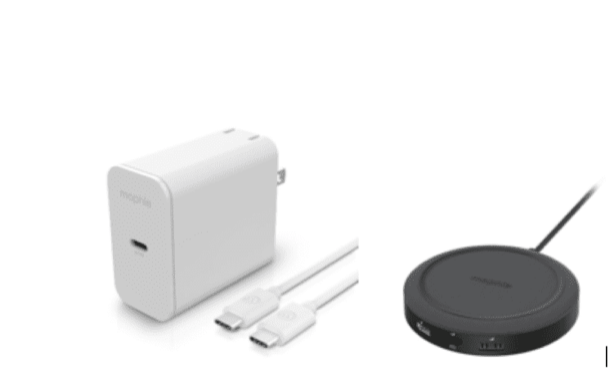 With so many devices these days we are constantly recharging them. Sometimes it is frustrating to wait for an iPhone to charge completely before unplugging it and leaving the house. And a fully charged phone or tablet or MacBook is important. Who wants to be in the middle of something only to have the battery die?
The mophie speedport 67 is the fastest way to charge an iPhone, iPad, and MacBook Pro, and it is small, lightweight, and easy to put in a purse, backpack, or pocket. With prongs that fold into the unit, there nothing sticking out to snag on anything. It is just a little larger than an airpod charger.
Mophie uses the Gallium Nitride Technology. This GaN technology provides faster charging. This unit, the speedport 67, delivers 67W of power. There is also a speedport 30 which lists for $44.95 and is just a bit slower, but still very fast charging. The unit itself is also smaller, if that is a consideration for you.
Simply plug the unit into a wall outlet and connect it to your device. In a short time you will have a fully charged phone, tablet, or MacBook and you're ready to get back to work (or playing your favorite game).
The mophie speedport 67 is designed for USB-C Devices, MacBook Air (2020), iPad, iPhone, and Apple Devices. It does not work with lightning cables so check your device to make sure it is USB-C compatible. ($69.95)  Yes, I did test it and yes, it is quite a bit faster than my old way of charging.
The mophie wireless charging hub is another handy little unit. It's compact and has the ability to wireless charge one device while at the same time charging three additional devices via the power ports. Say goodbye to all those separate charging units. With this hub you can easily connect four devices at one time. And the speed is fast at 20W for the USB-C port and up to 10W on the wireless surface.
Having one port on my desk that quickly charges several devices at once is a bonus when it comes to the world of technology. We all have several devices that always need charging and usually at the most inconvenient time, and also at the same time. How many times have you been somewhere and had to wait for one device to charge before charging your second device? It has happened to me more times than I can count. ($69.95)
Check with the website for compatibility.
Security professionals have warned against charging your devices on public ports. With these two units it is easy to take your personal charging units with you to keep your private information safe and less likely to be stolen. And that is another great advantage of these chargers from mophie.
About the Reviewer
Francine Brokaw writes about products, books, travel, and entertainment. She has been published in national and international newspapers and magazines as well as Internet websites. Follow her on Twitter.