Eat Me Guilt Free – product review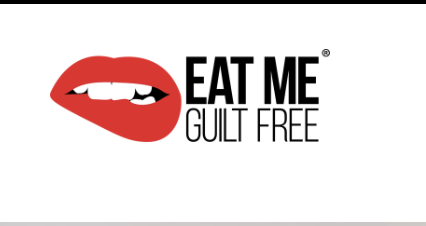 When I was sent a package from Eat Me Guilt Free, the high protein low carb products, I was a bit skeptical.  I received the following:
1 loaf of protein bread
1 chocolate cake mix
1 package of protein tortillas
1 box of assorted low carb brownies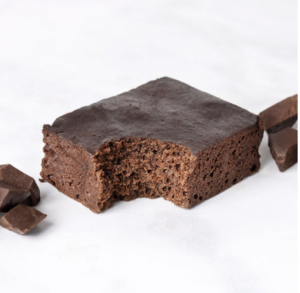 Of course I ripped open the brownies immediately. Not knowing what to expect – they looked delicious – I took a bite. It was a little dry however it tasted good. So I put the remainder of the box in the refrigerator and the next day when I tasted a couple of the flavors, they were not as dry as my original bite. I do not know why this made a difference, but it did. I tasted several flavors that were included: 2 of each PB Bliss, Tuxedo, Red Velvet, Chocolate, Galaxy, and Birthday Cake. All I can say is "Yummy." My favorite is the Birthday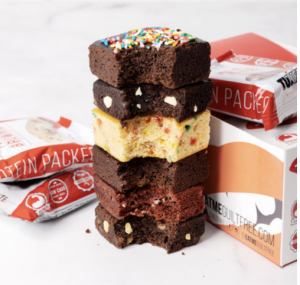 Cake. It is not chocolate yet it is really delicious. The chocolate flavors are good too, however do not expect Hershey's super sweet chocolate. These are wonderful replacements for anyone who is watching their calories and/or carbs and boosting their protein intake (which is what my doctor advised me to do!) and still want something sweet.
The package of tortillas was a little different experience. Normally I love to eat a flour tortilla by itself or heated with butter and salsa, but for this test I tried the tortilla alone. The flavor was a little bland. Heating it in the microwave and spreading salsa on it helped. And knowing it is low-carb with zero sugar is a bonus.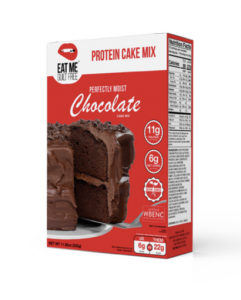 The chocolate cake mix was easy to make, although I chose to make 12 cupcakes instead of one large cake. And it does not come with frosting so I added some along with sprinkles. By adding the frosting I did add a bit more calories and carbs but not too much. The cake itself without frosting is tasty but with the frosting no one could tell it was a low carb high protein cupcake. And I gave them to several people for honest opinions. Here is what these women said: "It's delicious." "It's a bit dry but very good." "It's delicious and not too sweet." "I would make it."  "Dry, but OK." So in the end, the cake (cupcakes) was a hit. When they learned the cupcakes were low carb and high protein they were amazed. This was especially important to those who were watching their sugar intake too.
The bread, on the other hand, was not my favorite because I do not like textured bread and this bread is nutty and requires biting a lot. I spread some butter on the top and it tasted good, yet I was still not happy with the texture. People who are used to grainy bread probably won't mind this, and knowing it is high in protein and low in carbs will help.
Parents will undoubtedly gravitate to these products for the health of their children. High carbohydrates are not healthy and neither are foods high in sugars. Also, adding protein to a child's diet is always encouraged.
In these days when everyone is watching their carbs and even going Keto, with the Eat Me Guilt Free products as replacements for grocery shelf items, it is easy to stay on low carb high protein regimen. Without giving up flavor you can still have cake (or cupcakes), brownies, bread, and tortillas. And like it says in the name, they are guilt free.
About the Reviewer
Francine Brokaw writes about products, books, travel, and entertainment. She has been published in national and international newspapers and magazines as well as Internet websites. She has written her own book, Beyond the Red Carpet The World of Entertainment Journalists, from Sourced Media Books, is the entertainment correspondent for Good Day Orange County, and has her own TV show, Beyond the Red Carpet, on Village Television in Orange County. Follow her on Twitter.