Naughty and Nice Stitch with Holiday Book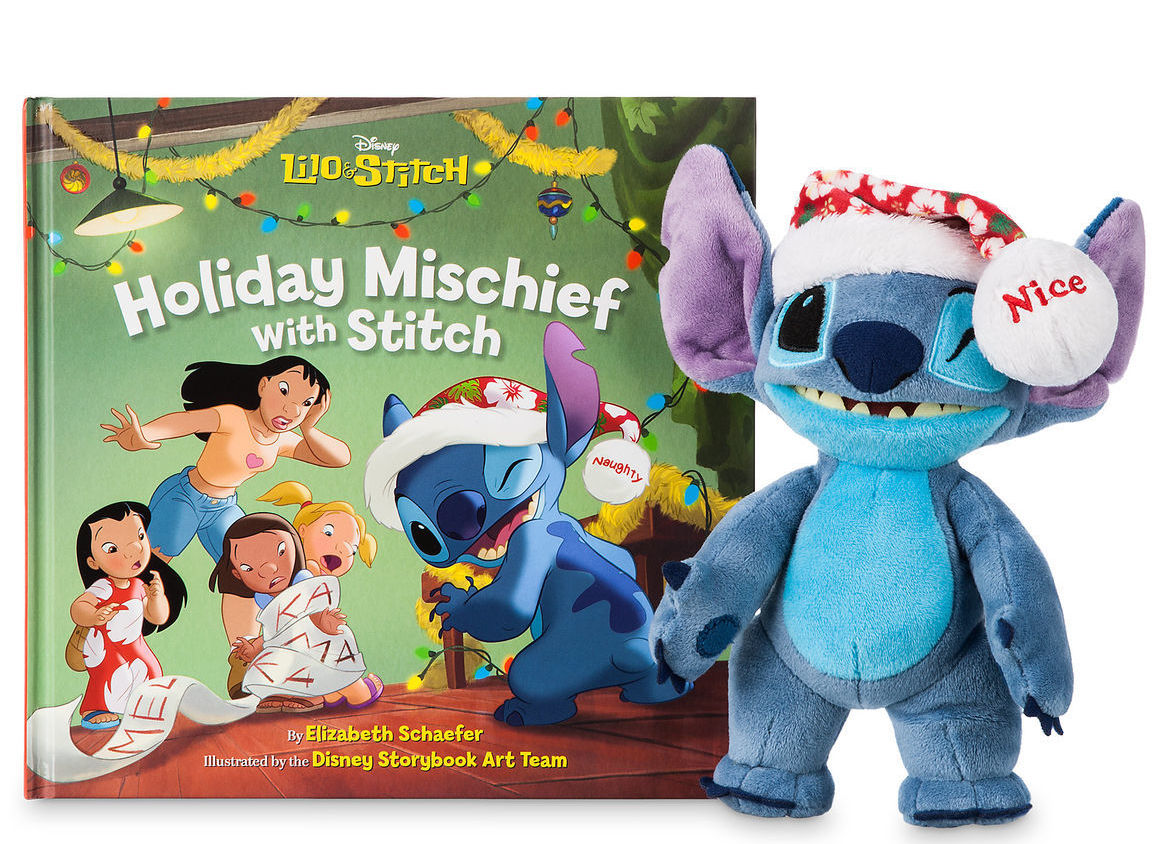 The new Stitch Poseable Plush and "Holiday Mischief with Stitch" Book Set is a fun way to learn about the holiday season. The set includes a plush Stitch and a book filled with colorful images and a cute story.
The plush Stitch is eight inches tall with poseable arms and legs. His eyes are embroidered and he is winking. And to make him even more adorable, he wears a red holiday hat with Hawaiian print. The soft pom pom ball on the tip is embroidered on one side with the word "Nice" and on the other side with the word "Naughty."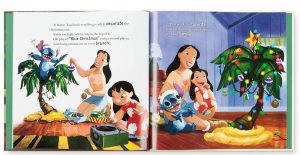 The book features Experiment 626 with Lilo and her family and friends as they learn about Christmas, Hanukkah, and Kwanza. Stitch loves learning about all the food, games, and presents.
This is a great bedtime story to read to your kids as they hug the little fellow and decide whether he's been "naughty" or "nice" that day. And, to make this set even more exciting, at the end of the story Stitch takes off to celebrate and have more holiday fun. He's probably hiding somewhere in your house. This is the opportunity for parents to hide the plush Stitch to be discovered by the kids the next day. This could be your new family holiday tradition!
The box comes with a paper ribbon and bow so it doesn't need to be wrapped. It's probably a good idea to start this holiday fun well before Christmas to get your whole family into the spirit of the season.
About the Reviewer
Francine Brokaw writes about books, products, travel, and entertainment. She has been published in national and international newspapers and magazines as well as Internet websites. She has written her own book, Beyond the Red Carpet The World of Entertainment Journalists, from Sourced Media Books.
Follow her on Twitter