Navage Nasal Care – Product Review
| | |
| --- | --- |
| Price: | $89.95+ |
| Website: | Navage |
| Year: | 2019 |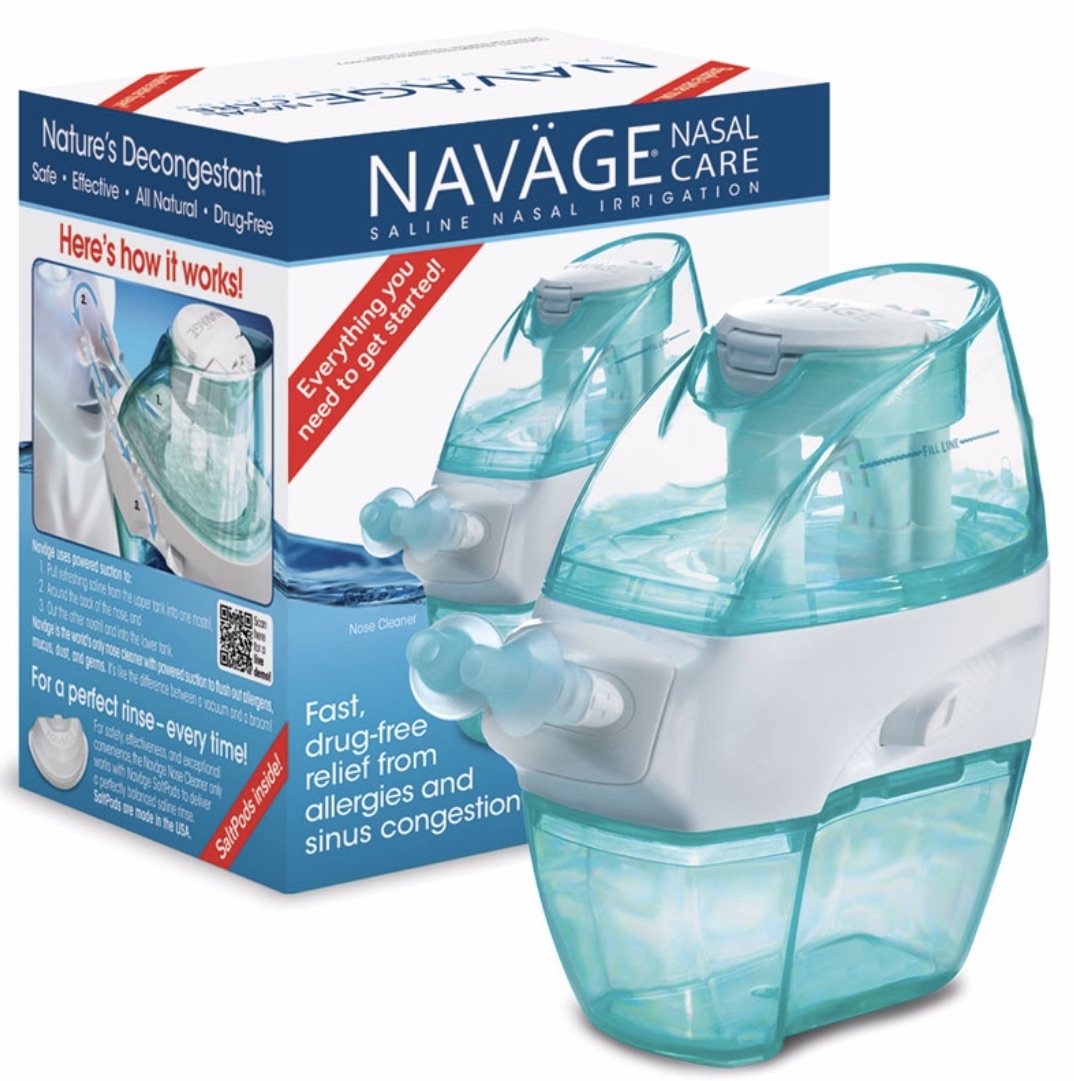 In the past I have tried the traditional neti pot to help when I have sinus problems. The problem for me with the neti pot is that I always ended up with a bad earache. When I discussed this with my ENT doctor, he suggested the Navage. He told me it would be gentler and since I have sinus problems, it would most likely be something I will use when needed, instead of having that neti pot sitting in a drawer. And he was right.
I love the ease of this system. It gently squirts salt water into your nostril and sucks it out into a different tank, so there is no mess with it and you do not have to use it over a sink because the dirty water is collected in a separate tank. The device is easy to set up. Simply connect the nasal dock to the unit. Fill the top tank with warm water and insert a new SaltPod into the container. Close the lid and press the power button. The directions are included and easy to follow.
The suction is mild so you won't feel it spraying the water in and suctioning it out of your nose. It does it easily and very gently. When you are finished, discard the used SaltPod and empty and clean the lower tank that collected the water that irrigated your nasal passages.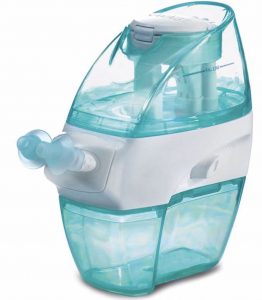 While some people might want to use this only when they feel sinus problems or a cold, it is safe to use every day. As a matter of fact, many people use it daily to help keep their nasal passages clear of dust and pollens. Allergy sufferers will definitely want to use this daily.
The only downside, if you can call it a downside, is that the SaltPods can only be used once. After a single use they must be discarded and a new one inserted the next time you use the Navage Nasal Irrigation System. There are deals online for multi-packs of the SaltPods, which I highly suggest. It is better to have more pods on hand than to run out when you need it.
I am very happy I discovered the Navage. As an allergy sufferer and someone with recurring sinus infections, this is a device I will be using regularly.
There are several bundles available from the website. Plus, they offer a 90-day unconditional guarantee, so if you don't like it they will refund your money. There's nothing to lose.
And if you have more than one person in your household there are additional nasal docks to purchase so everyone will have their own.
About the Reviewer
Francine Brokaw reviews products, books, travel, and entertainment. She has been published in national and international newspapers and magazines as well as Internet websites. She has written her own book, Beyond the Red Carpet The World of Entertainment Journalists, from Sourced Media Books, is the entertainment correspondent for Good Day Orange County, and has her own TV show, Beyond the Red Carpet, on Village Television in Orange County.
Follow her on Twitter