New collector series from Disney for 2020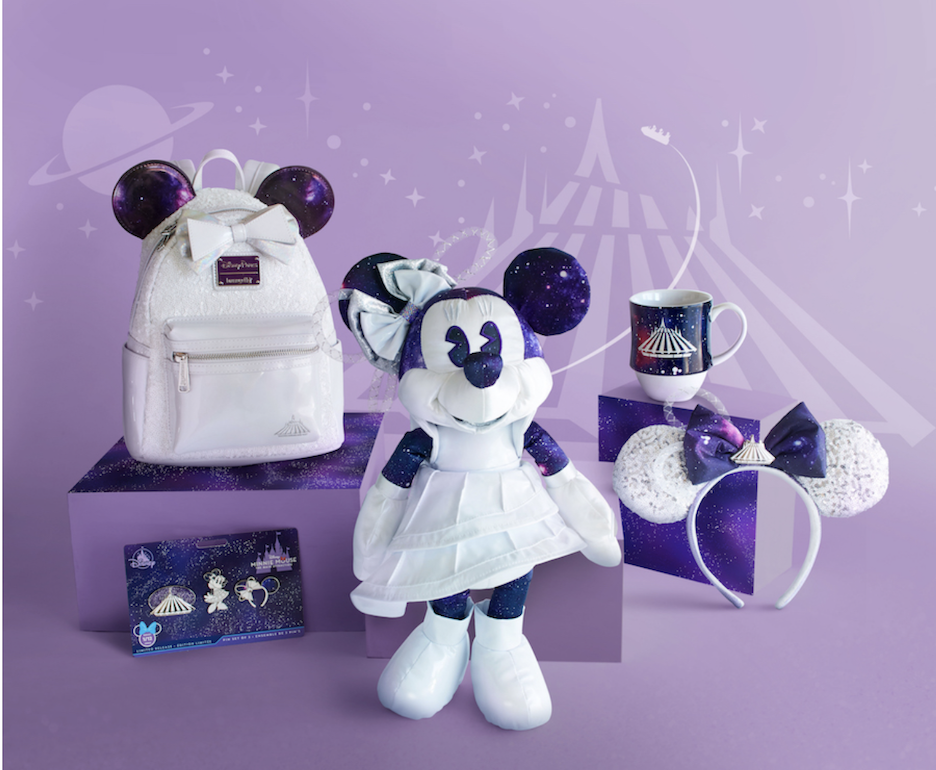 Last year brought the Disney Wisdom collection to fans of the classic Disney films with various characters and classic quotes to uplift and inspire. This year it is Minnie Mouse who is the center of attention all year long. In the Minnie Visits Disney Parks collection, every third Saturday of each month Minnie will highlight a classic attraction from one of the Disney Parks. Each month will contain a special Minnie plush commemorating the attraction, a special Minnie Mouse headband, a mug, a pin set, a magic band, and either a backpack or waist pack, all designed to highlight with Minnie's specially selected attraction.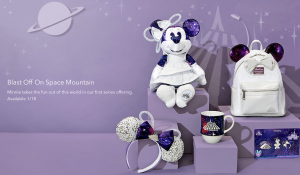 January 18 kicks of 2020 with Minnie celebrating Space Mountain, an attraction not for the faint of heart. However, if you have always admired the beauty of the exterior but cannot get your nerves up to take the journey through Space Mountain, don't worry. Minnie will help you celebrate the fan favorite ride in style. And we all know she is a style icon. Minnie has a spacy dress with lots of sparkle on the sleeves and her hears Her head is adorned with a bow and a space-age design, as is the headband.
The pin set includes a replica of Minnie, her headband, and the attraction itself. The spacey-shaped mug also has an image of Space Mountain, as does the backpack.
Here are the attractions Minnie will be stylizing this year: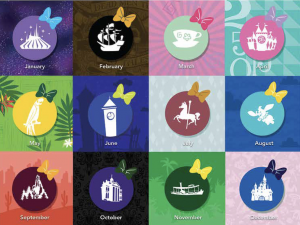 If you want all of them, make sure you put your order in quickly when they arrive. Last year's collection went quickly and it looks as though Minnie's fans will undoubtedly want to pick up her entire collection. If you only want to commemorate your favorite attractions, check the calendar for the release of that. I'm personally looking forward to March when Minnie will be styled to highlight the iconic Tea Cups, and April when she pays tribute to It's a Small World. I can only imagine what she will be wearing in October when she takes on the Haunted Mansion!
Whether you want them all or simply a few, this new series will only be around for 2020.
About the Reviewer
Francine Brokaw writes about products, books, travel, and entertainment. She has been published in national and international newspapers and magazines as well as Internet websites. She has written her own book, Beyond the Red Carpet The World of Entertainment Journalists, from Sourced Media Books, is the entertainment correspondent for Good Day Orange County, and has her own TV show, Beyond the Red Carpet, on Village Television in Orange County. Follow her on Twitter.