Disney Animators' Collection Mega Figurine Set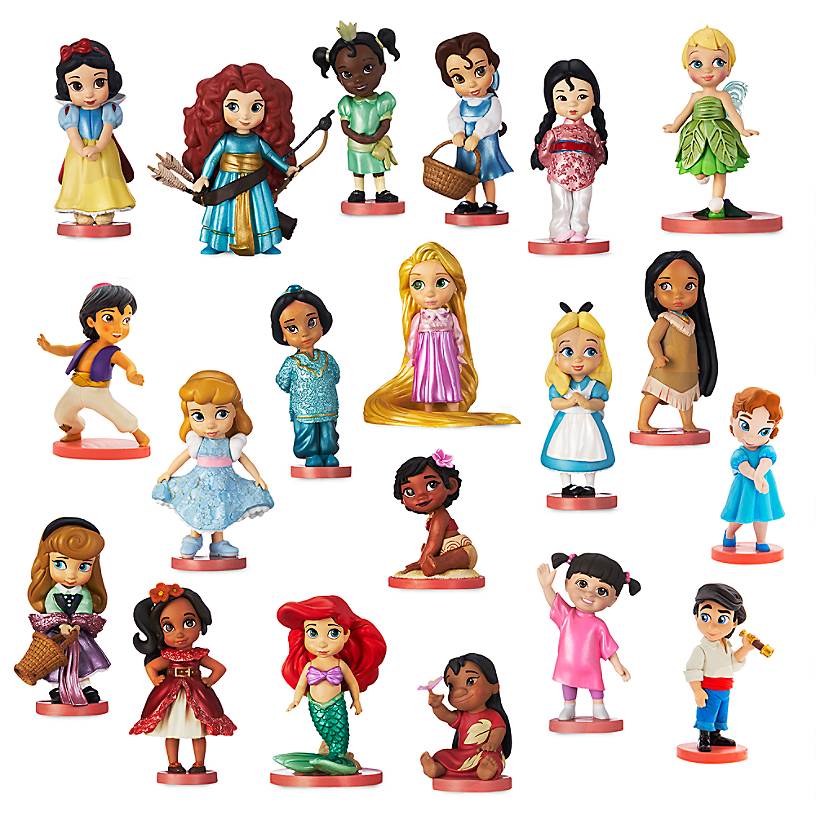 If you're looking for a last minute gift for the holidays, the newest Animators' Collection Mega Figurine Set just might be the answer. It combines 20 characters and the presentation box is almost as adorable as the figurines.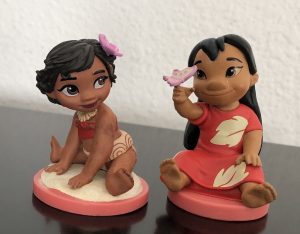 Each plastic figurine is about 3 3/4" high. The size varies on their poses. Moana and Lilo are sitting so they are not as tall as the rest of the group. This collection includes some of the characters that were in past collections, with some new ones added.
The group this year includes:
Aurora
Ariel
Eric
Moana
Wendy
Lilo
Alice
Cinderella
Mulan
Aladdin
Rapunzel
Pocahontas
Boo
Snow White
Merida
Tiana
Belle
Mulan
Elena
Tinker Bell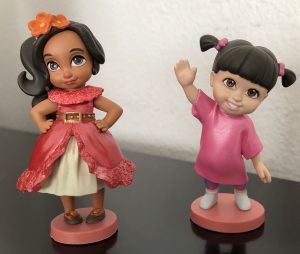 Each character sits or stands on a round platform making them easy to place on shelves, however they are also easy to hold. The outfits are beautifully done to represent the characters and their poses are adorable.
While they come attractively packaged in a box with a carrying handle, the individual characters pop out of their molded plastic holder. Taking them out does require an adult as they need to be snipped from their tether and gently pulled out of the plastic molded holder. But once they are out of the box and free they provide endless hours of fun and creativity as the characters interact with each other. The only limitation is the child's imagination.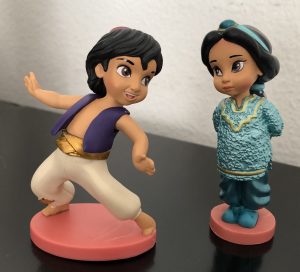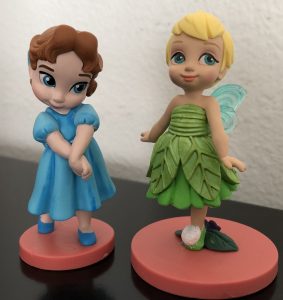 Wendy and Tink can play together or with the others. Hopefully the folks at Disney will come up with Peter Pan next time around.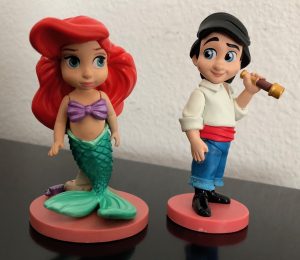 And now Ariel has Prince Eric to interact with. Will the sea witch be coming next time?
The detailing in the figurines makes this set attractive for both collectors as well as children. Due to the size of the dolls this is for ages 3+. I wish they had this set when I was a child!

About the Reviewer
Francine Brokaw writes about products, books, travel, and entertainment. She has been published in national and international newspapers and magazines as well as Internet websites. She has written her own book, Beyond the Red Carpet The World of Entertainment Journalists, from Sourced Media Books, is the entertainment correspondent for Good Day Orange County, and has her own TV show, Beyond the Red Carpet, on Village Television in Orange County. Follow her on Twitter.