Playtime with Raya and her pals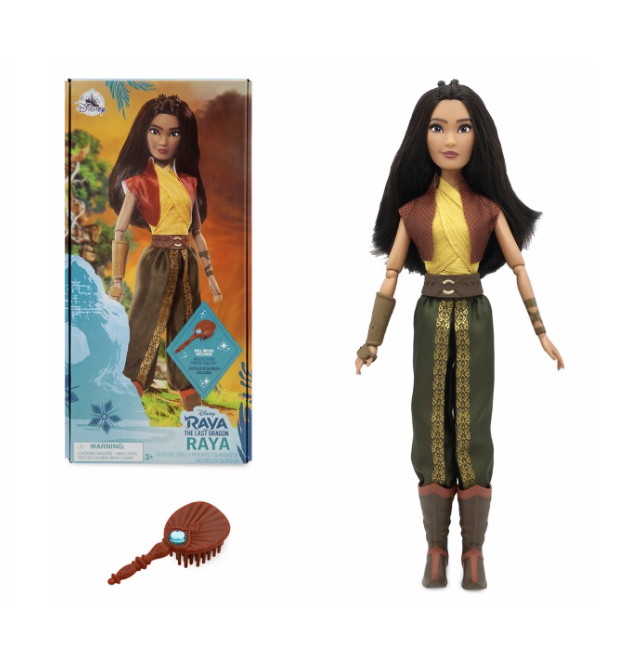 The latest animated Disney film Raya and the Last Dragon is getting rave reviews from all ages. There are some great new products that go along with the film. Here are a few of them.
Raya is the newest Disney Princess. Well, she's not exactly a princess but close enough for Disney fans. The Raya plush is a fun way for kids to enjoy this delightful and heroic character. The Raya plush doll has stitched features and is approximately 17-18 inches high. She wears her traditional attire with a removable cape. Her expression is that of a sweet, caring girl who is ready to experience all the fun and excitement young minds can concoct. And, she is soft enough to cuddle and take to bed. Raya will bring out the warrior in any child. She is definitely a great role model for kids as well as adults. This plush doll is bound to be a favorite doll this year. ($22.99)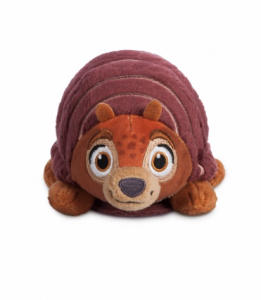 As we all know, Disney heroes have sidekicks. This young warrior's bestie is Tuk Tuk, and there are two plush versions of this adorable little fellow that is part pill bug and part armadillo. He's not only her best friend, he is also her mode of transportation. There is a plush adult Tuk Tuk and a Baby Tuk Tuk. The baby has the cutest expression with embroidered features so there is nothing little hands can pull off. This little guy is soft and squishable. He can stand on his four feet but is also able to be posed on his back. Baby Tuk Tuk is not overfilled with stuffing so he can be adjusted easily, to accommodate different positions. Also, Baby Tuk Tuk has magnets inside his chin and his tail to keep him rolled up. This is really a cute little guy, in any position. ($16.99)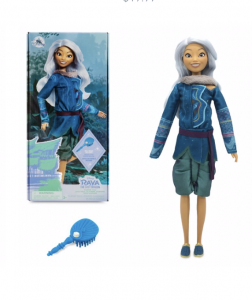 The movie adds another dragon to the Disney line. Joining Figment and Elliot is Sisu, aka the last dragon. The Sisu plush also has embroidered features and is a colorful shade of light and dark aqua. She has a light blue mane, violet eyes, and a sweet little smile. Her tail and back have additional feather-like features however they are not part of the plush. They are stiffer than the rest of her body. Sisu is skinny but long, coming in at about 24 inches in length not counting her tail feathers. It takes some doing to stand her on her legs, however she is the perfect size for little hands and arms to easily hold onto. ($29.99)
These are only three of the fun items inspired by the popular movie. For more toys, accessories, and clothing, check out the shopDisney website or your Disney Store.
About the Reviewer
Francine Brokaw writes about products, books, travel, and entertainment. She has been published in national and international newspapers and magazines as well as Internet websites. She has written her own book, Beyond the Red Carpet The World of Entertainment Journalists, from Sourced Media Books, is the entertainment correspondent for Good Day Orange County, and has her own TV show, Beyond the Red Carpet, on Village Television in Orange County. Follow her on Twitter.