The Spa Dress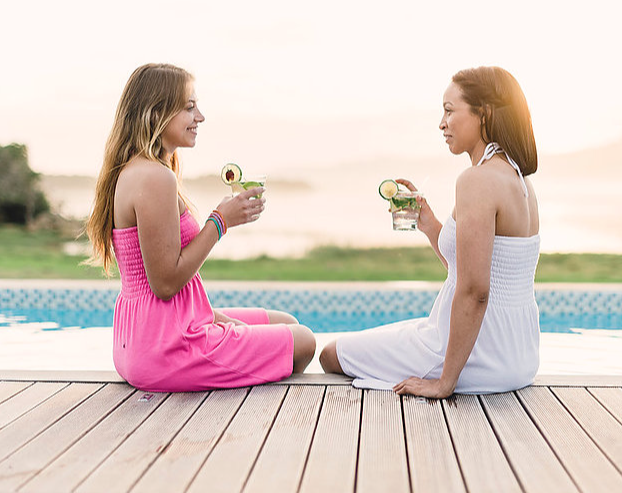 Don't let the name fool you. This garment is not specifically to wear when you're going to the spa. It is a comfortable dress – that can double as a skirt – for many different occasions.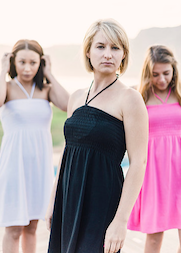 First of all, The Spa Dress is easy to pack. It doesn't wrinkle so just roll it up and put it in your bag or purse. Secondly, this is an item that is great for vacations as well as being at home.
So, what exactly is The Spa Dress? It's a comfy dress with an elastic bodice with straps you can tie as a halter or simply tuck inside to make it strapless. It will still stay put even if you don't tie it around your neck. The Spa Dress can also be worn as a long skirt.
If you're lounging around the house and you don't want to wear your PJs, The Spa Dress fits the bill, literally. It is an attractive piece of loungewear, and if someone happens to ring your doorbell you're perfectly dressed to answer it without feeling self-conscience.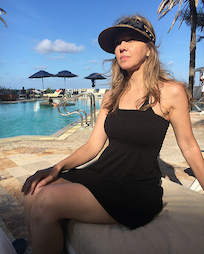 For times when you're out by the pool, The Spa Dress acts as a swimsuit cover-up as well as a poolside outfit. Don't be modest about wearing it to a pool party or an outdoor bar-be-que. It's perfectly suitable for these occasions.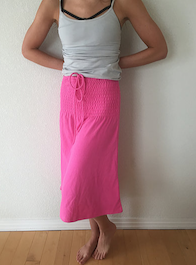 Most of us feel a little more comfortable walking around with a cover-up over our bottom half when we're by a pool. Just pull The Spa Dress up and place the ribbed part over your waist and voila. You have an instant skirt to cover your suit from your waist down. And it looks good.
Okay, so let's talk about the name. The Spa Dress is definitely something to take when you go to a spa. Instead of walking in with a bulky robe – you know the kind they give you in hotels – you can walk in looking stylish and ready for your spa experience.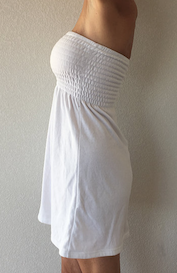 And as a piece of loungewear, The Spa Dress is perfect when you come home after a long day and need to kick off your shoes and take off your clothes. Just slip on The Spa Dress and unwind from the day while feeling comfortable and fashionable. It's so soft to the touch and your skin.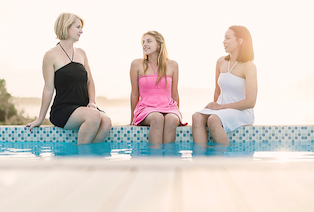 The Spa Dress currently comes in three colors: Confidence Boosting Black, Get Gorgeous Pink, and Starting Over White. There are more colors (blue, red, green, and yellow) coming out at a later date. With three sizes from which to choose, you are sure to find the right one for you.
I get plenty of products to test/review and I have definitely fallen in love with this one. I especially like the softness and the versatility.
The Spa Dress lists for $69.00.
About the Reviewer
Francine Brokaw writes about products, travel, and entertainment. She has been published in national and international newspapers and magazines as well as Internet websites. She has written her own book, Beyond the Red Carpet The World of Entertainment Journalists, from Sourced Media Books.
Follow her on Twitter