Backyard Garden CD GIVEAWAY
Category:
Giveaways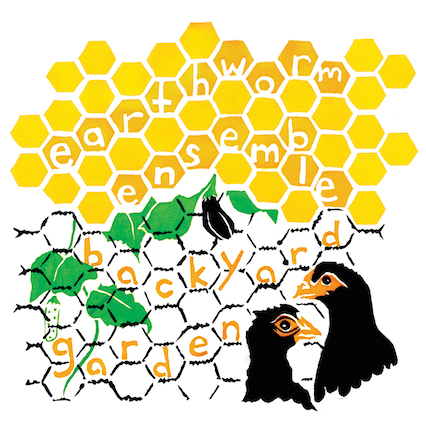 Thirteen brand new songs about dinosaurs, ladybugs, moles, coyotes, chicken coops, backyard gardening, composting, the jet stream, fish consciousness, recycling, and never giving up, combine in this delightful new CD by Earthworm Ensemble (http://earthwormensemble.com).
Rocking guitars, fiddles, steel guitar, accordion, psychedelic bass and drum grooves, and rich vocal harmonies, make Earthworm Ensemble the new standout in family music.
We have some CDs to giveaway.
To be eligible to win a copy of Backyard Garden, email us at [email protected] with "Backyard Garden Giveaway" in the title. Please supply your name, address, phone number and email address (so we can let you know if you are a winner).
The deadline for this giveaway is May 8, 2015.