Horse Camp DVD GIVEAWAY
Category:
Giveaways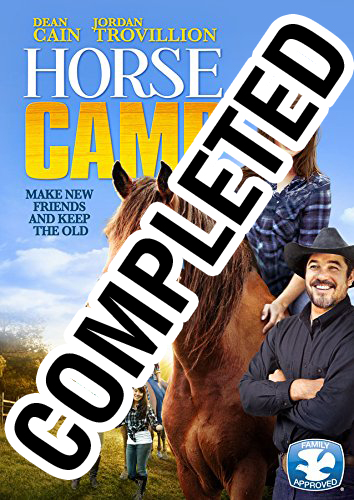 Kathy dreams of spending the summer at Black River Horse Camp for girls. But after a rodeo accident left her dad with a serious leg injury, her parents have forbidden her from saddling up. Eventually their concern for Kathy's social well-being outweighs these fears, and she soon heads to horse camp. Once there she meets the camp's resident mean girl Stacy, as well as kindhearted Lisa. Kathy is a natural in the saddle. As she competes to dethrone Stacy as Camp Princess, Kathy learns to recognize the true value of real friendship. Rated: PG
We have 3 DVDs to giveaway.
To be eligible to win a copy of Horse Camp, email us at [email protected] with "Horse Camp Giveaway" in the title. Please supply your name, address, phone number and email address (so we can let you know if you are a winner).
The deadline for this giveaway is February 24, 2015.