Kudos to Hallmark Channel
Category:
Television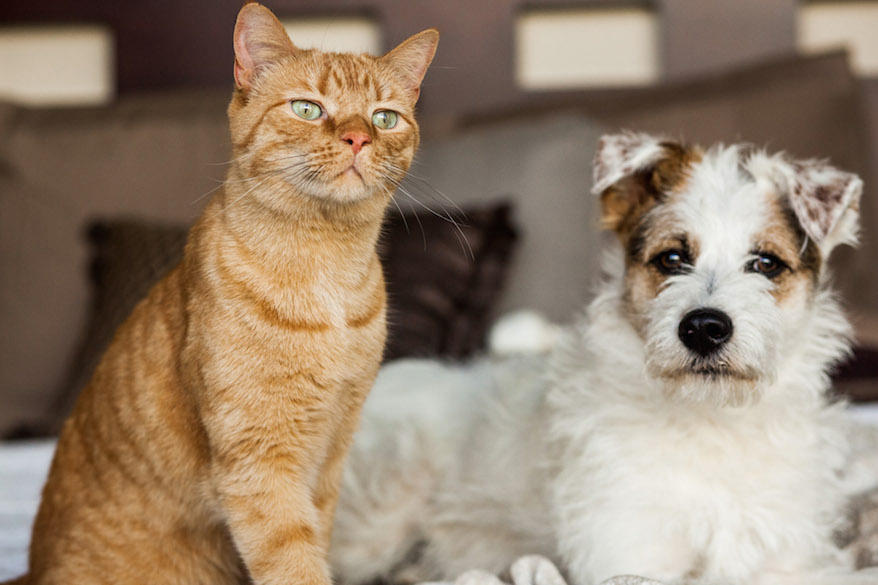 Hallmark Channel and Hallmark Movies & Mysteries are doing more than simply producing wonderful entertainment. Crown Media Family Networks have two very adorable, and furry, ambassadors: Happy the Cat and Happy the Dog.
These fluffy little pet ambassadors represent Hallmark Channel and Hallmark Movies & Mysteries and shine a light on their PET PROJECT, which raises awareness of the plight of millions of animals in shelters or on the streets. These animals need loving homes, and Crown Media is doing their part in helping animals around the country.
Some of the network's marquee franchises include "Hero Dog Awards Show," "Kitten Bowl," "Paw Star Game," and the upcoming 2016 program, "Ultimate Kitten Summer Games."  Additionally, pet adoption or shelter pets have been at the heart of some of the network's highest-rated Original Movies, "Nine Lives of Christmas," "My Boyfriends' Dogs," and "Puppy Love," and more.
Happy the Cat and Happy the Dog are embarking (no pun intended) on a "Tip to Tail" press tour. "Crown Media Family Networks is proud to support pet adoption and encourage viewers and fans to discover the unmatched love and profound joy a shelter pet can bring into their own families, especially on this day of national awareness and beyond," said Bill Abbott, President & CEO, Crown Media Family Networks. "With this promotional effort by our Pet Ambassadors, we hope to expand and further our mission of bringing incredible and lovable rescue animals into the spotlight, and through exceptional entertainment, show just how wonderful it can be to give an animal a home."
Happy the Cat is a three-year-old tabby who was rescued from an animal shelter in Ohio in 2014, and Happy the Dog is now training for certification to be a therapy dog for sick children and their families.
Congratulations to Crown Media Networks for raising awareness of animals, and all their great entertainment programming.
Follow Hallmark Channel on Social Media: Facebook, Twitter, Pinterest, YouTube
TWITTER: @HallmarkChannel, @HallmarkMovie
About the Author
Francine Brokaw has been covering all aspects of the entertainment business for 20 years. She also writes about technology and has been a travel writer for the past 12 years. She has been published in national and international newspapers and magazines as well as internet websites. She has written her own book, Beyond the Red Carpet The World of Entertainment Journalists, from Sourced Media Books.
Follow her on Twitter
Like her on Facebook