Owl Singalong CD GIVEAWAY
Category:
Giveaways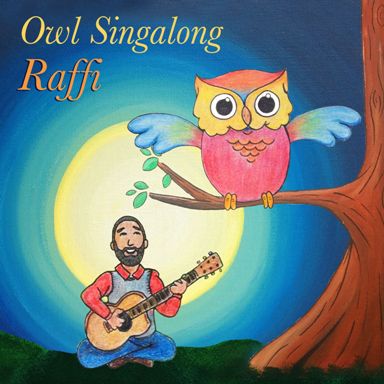 Owl Singalong songs for children is the follow-up to Raffi's acclaimed 2014 release Love Bug, which was his first set of children's songs in 12 years. The new album picks up where its predecessor left off, embodying all of the musical and personal qualities that have long established Raffi as a beloved and trusted icon for young listeners.
The 16-song Owl Singalong continues Raffi's commitment to entertain his young audiences in ways that are educational, uplifting, and—most important—fun. 
Raffi's abiding dedication to his fans is reflected in such exuberant, infectious tunes as "The More We Sing Together," "See the Moon," "Dog on the Bus" and the swinging title track. Elsewhere on the album, Raffi sings in Spanish on "Somos El Barco" and in French on "Dans La Forêt Lointaine." He also pays tribute to the late folk-music icon Pete Seeger with a heartfelt reading of the folk standard "Garden Song," a David Mallett composition popularized by Seeger, and a rollicking spoken-word rendition of "Abiyoyo," a beloved African folk tale which Seeger helped to introduce to English-speaking audiences.
We have some CDs to giveaway.
To be eligible to win a copy of Owl Singalong, email us at [email protected] with "Owl Giveaway" in the title. Please supply your name, address, phone number and email address (so we can let you know if you are a winner).
The deadline for this giveaway is January 12, 2016.