Red Pants Band CD GIVEAWAY
Category:
Giveaways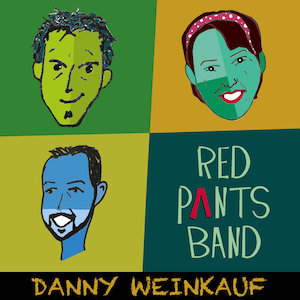 Danny Weinkauf released his second children's music album, Red Pants Band. It's packed with 15 infectiously catchy and memorable tunes, the album offers fun beats and intelligent educational topics from cloud science and botany to astronomy and individuality. Red Pants Band features six different singers and a wide range of musical styles.
The tracks include:
1. Danny Weinkauf and his Red Pants Band
2. Look at those Clouds
3. Only One You
4. Botany
5. Eyes in the Back of Her Head
6. My Magic Helicopter
7. Antithesis
8. Love is in the Air
9. This Dog's Best Friend
10. Picky Eaters
11. Groovy Red Pants
12. Driving Me Crazy
13. Three Little Words
14. Rubber Ball
15. One Big Happy Family
In "Three Little Words" listeners learn how to say "I Love You" in several different languages. Every track is upbeat and peppy. For more information about the CD go to their website. http://www.dannyweinkauf.com/
We have some CDs to giveaway.
To be eligible to win a copy of Red Pants Band, email us at [email protected] with "Red Pants Band Giveaway" in the title. Please supply your name, address, phone number and email address (so we can let you know if you are a winner).
The deadline for this giveaway is August 26, 2016.