HUE Animation Studio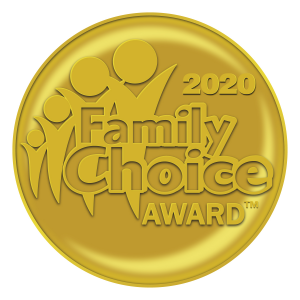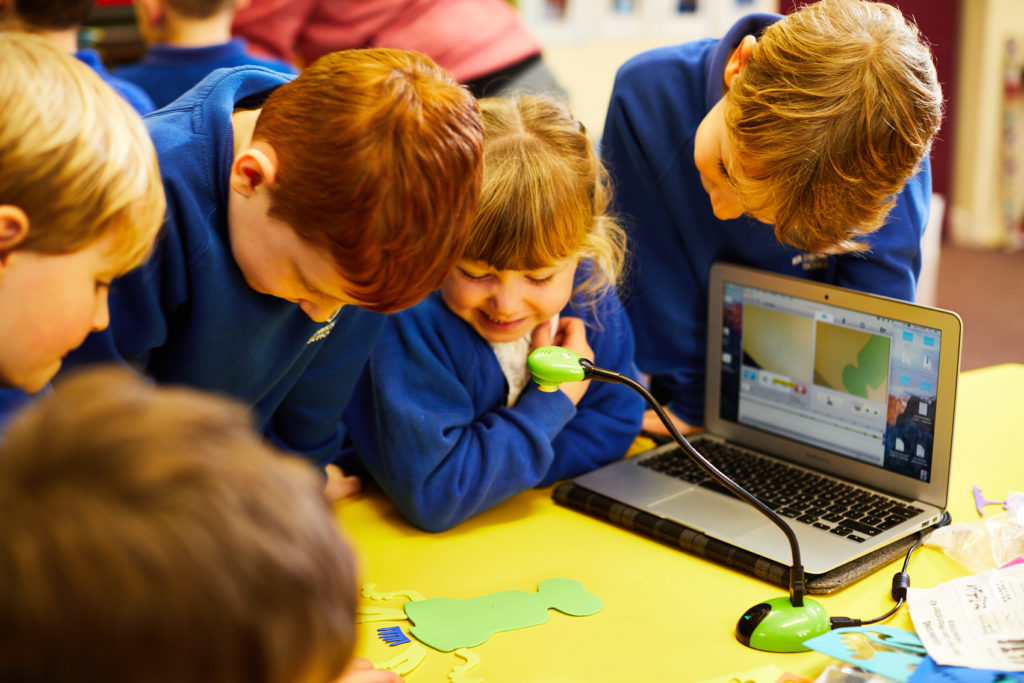 HUE Animation Studio has been designed by teachers for children aged 7-13. The kit includes everything that you need to create your own stop motion animation and time-lapse videos:
• The HUE HD camera, a flexible plug and play USB camera with built-in microphone.
• A single user license of the fully-featured HUE Animation software for Windows and macOS with its intuitive and easy-to-use customer interface.
• The HUE Book of Animation with step-by-step instructions for creating 20 hilarious stop motion videos and ideas for even more.
• Online resources such as sound effects and backdrops.
Making movies is a creative, educational and fun-filled activity that everyone can participate in, whether it is for use at home or for school projects. Simply plug the camera into your laptop, install the software and you're ready to go.
Simple icons and navigation make it easy for students to film scenes and edit videos. They can slow down or speed up delivery of frames, duplicate frames to lengthen scenes and add music or audio recordings to their video.
By having children construct, explain and create videos, they become authors and producers of their own knowledge, rather than passive recipients of lessons.
Stop motion animation is a gender-neutral activity equally enjoyed by both boys and girls and it's great for spending time together and developing different skills without even realising it.
Even the youngest of animators can have fun making and moving their characters. Older children will enjoy imagining the storyline, writing the script and recording the voice-overs, whilst the 'professionals' can excel at deciding on camera angles, positioning the characters and creating or importing sound effects. Any actors in the group will love getting into character for the voiceovers and everyone can enjoy watching the finished film again and again.
Kids catch on very quickly and can become competent animators in no time at all. They'll soon be producing their own films and moving onto the more advanced features of the software such as using chroma key, adding credits and changing backgrounds. As with any skill, practice makes perfect and each new production will improve on the last.
A key topic in education now is the value of play in the learning process. Whilst planning, executing, and presenting their animations, children are gaining the 21st century skills of creativity, collaboration, and critical thinking without even knowing it. Stop motion animation allows kids to engage in digital storytelling and demonstrate their understanding of educational concepts and common core content. Using anything from toys to household items, children can animate any subject in the curriculum.
SEN teachers have also found that stop motion animation is a great way to encourage creativity and independence.
Stop motion animation is now being used right across the curriculum in STEAM subjects whether it is Maths, Science or Art. Children can illustrate their understanding of a particular topic by creating a movie or animated presentation. The software has a time-lapse feature which is perfect for monitoring science experiments or creating a time-lapse video of someone making a drawing.
HUE Animation Studio is a valuable homeschooling kit as stop motion animation offers a winning combination of technology and creativity that we know children love. Completed videos can be saved to personal albums and/or shared with educators, peers and family via YouTube or Creatubbles, a safe global community for young artists and animators.
Customer Testimonials
We have collected many testimonials from teachers who use their HUE camera every day. Here are just a selection:
"Fantastic animation kit! I use these for group animation workshops for disabled children and young people and they are so simple to use, the children really engage with them. We have made some really impressive work with these and the accompanying hints and tips book is great for learning techniques. The flip-down set included on the box is really useful too! Very highly recommended for group activities or for a gift."
– Liz Whitaker, Follow Your Dreams
"I have used HUE Animation software and cameras with my class of students who have autism and severe learning difficulties. They were able to create their own short movies with minimal support – the activity also encouraged them to work cooperatively, something that they can find very challenging. They were all very pleased with the results which we put onto our MLE to share with families."
– Sally Paveley (The Bridge School)
More testimonials available: https://huehd.com/customer-testimonials/
Video of Amanda Gummer from Fundamentally Children introducing HUE Animation: https://www.youtube.com/watch?v=bN828c5lqaQ
Video from InspirEd workshops on using HUE Animation in a classroom:

For more information please visit the product page: https://huehd.com/products/hue-animation-studio
HUE – Colorful, affordable technology to inspire creative teaching and learning www.huehd.com
Instagram : @hue_hd
Twitter : @HUEHD
Facebook : @HUEHDProducts
Available online at: www.huehd.com/shop – www.amazon.com