'Audrey: More Than an Icon' details the life of Audrey Hepburn, Champion of Children
Category:
Blu-ray's and DVD's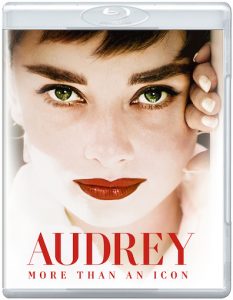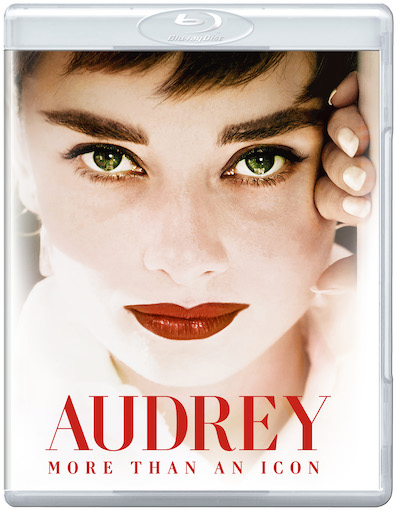 Audrey Hepburn might be long gone but her legacy lives on. Not only a Hollywood icon, this woman was a great humanitarian. The documentary Audrey: More Than an Icon looks at the rough beginning of her life and follows her ups and downs through to her death.
Audrey was born Audrey Kathleen Ruston in 1929. Life in Belgium was not idyllic. Her father left the family when Audrey was a child. Her entire life was affected by this abandonment. World War II took a terrible toll on her and her goal was to dance. However after the war her dancing career came to a halt.  Those terrible war years malnourished and hiding in basements left her far behind everyone else. So she turned to acting.
Audrey had small parts in many films, but when she landed her first starring role it won her an Academy Award. In Roman Holiday Hepburn stole the affection of the worldwide movie audiences. The following year the film Sabrina cemented her as a top Hollywood star and a beloved actor. The rest, as they say, is Hollywood history.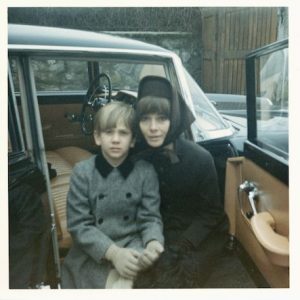 More than her acting career, Audrey cherished her children. Her son Sean Hepburn Ferrer discusses parts of his mother's life as does his daughter Emma Kathleen Hepburn Ferrer. Audrey's marriage to Mel Ferrer is scrutinized as is her second marriage to Dr. Andrea Dotti, with whom she had her second child Luca.
Audrey was a fashion icon and her collaboration with designer Hubert de Givenchy took the fashion world by storm, with her clothes in Breakfast at Tiffany's (where she introduced the famous little black dress), Love in the Afternoon, Funny Face, Paris When it Sizzles, Sabrina and How to Steal a Million. Hepburn helped with Givenchy's great achievements in the fashion world.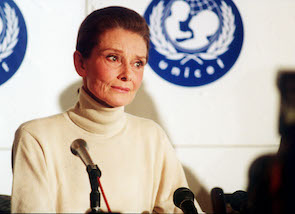 Later in life Audrey became an ambassador for UNICEF. Her love for children was what propelled her into this new chapter in her life. Sadly, Ms. Hepburn passed away in 1993. Her life was challenging. She longed to be loved as she wholeheartedly loved her children. This documentary examines many aspects of her life and keeps her legend alive. Interviews with her family and friends give viewers a deeper understanding of this woman who always looked like a fashion model and who had a heart of gold.
Audrey: More Than an Icon is available on Blu-ray and DVD beginning December 15, 2020 and on VOD and Digital January 5, 2021.
About the Author
Francine Brokaw has been covering all aspects of the entertainment industry for over 25 years. She also writes about products and travel. She has been published in national and international newspapers and magazines as well as Internet websites. She has written her own book, Beyond the Red Carpet The World of Entertainment Journalists, from Sourced Media Books, is the entertainment correspondent for Good Day Orange County, and has her own TV show, Beyond the Red Carpet, on Village Television in Orange County. She is a longstanding member of the Los Angeles Press Club and the Television Critics Association and is accredited by the MPAA.