Universal Belt Clip – great last minute gifts or any time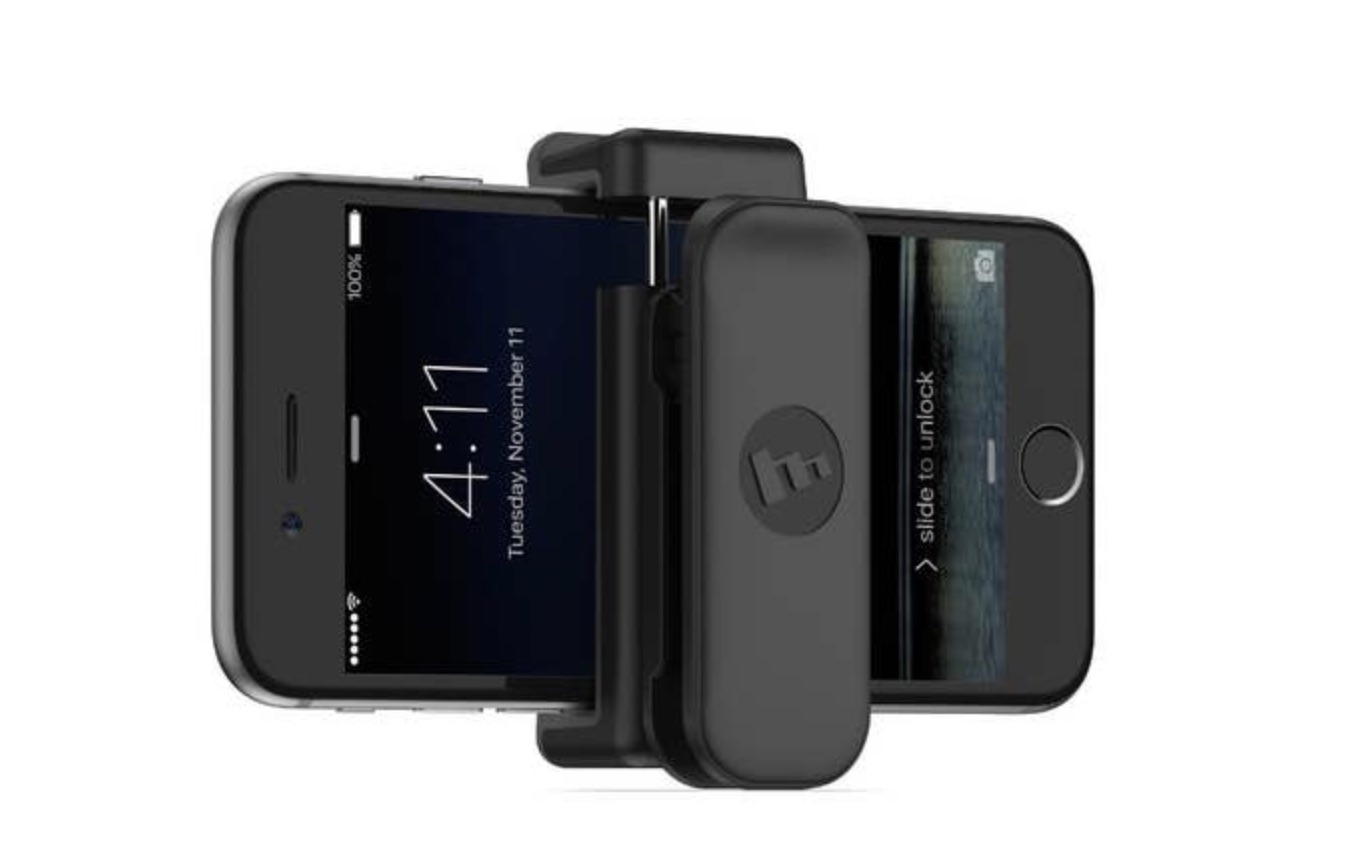 The Universal Belt Clip from Mophie is useful for anyone who has a cell phone. It says "belt" clip however if can also be clipped onto a waistband or pocket, or even a bag or purse. And if you're going to the beach, when this darn COVID is over, clip it onto your bathing suit and your phone will be handy and easy to grab. With this clip, you can be hands free but still able to easily pick up your phone to take a call, make a call, take a photo, or whatever you want to do.
The sturdy clip is easy to open and it closes securely automatically. Once the clip is secured, simple pull out the expandable holder and place your phone in the device. You're now ready to be hands-free. If you want to remove your phone, simply pull on the holder to set your phone free while the universal belt clip stays secure where it is attached.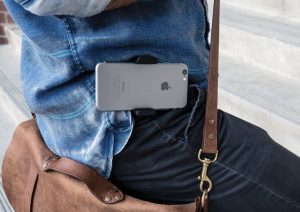 If you're looking for a last minute gift, a stocking stuffer, or just something that is handy and lasts, check it out. It fulfills a need for many cell phone users, and being hands-free is not only comfortable, but also safer than carrying your phone in your hands.
Walkers can enjoy being hands-free but still know they can take and receive calls if necessary with their phone at the ready.  And for people who put their phones on tables when they're out to eat (remember those days when we could go out?), they do not run the risk of forgetting their phone if they keep it secured in the clip. It's right there but not where anyone else can grab it or where you might forget to pick it up when you leave.
There is a 2-year warranty for this product, should anything malfunction. The dimensions are 2.77 in. x 1.18 in. and it expands to 3.5 inches wide. It rotates 360 degrees so you can adjust the angle of your phone to whatever feels best. Some people like to wear their phones vertical and some horizontal. That's not a problem with this item. This compact little item only comes in black.
About the Reviewer
Francine Brokaw writes about products, books, travel, and entertainment. She has been published in national and international newspapers and magazines as well as Internet websites. She has written her own book, Beyond the Red Carpet The World of Entertainment Journalists, from Sourced Media Books, is the entertainment correspondent for Good Day Orange County, and has her own TV show, Beyond the Red Carpet, on Village Television in Orange County. Follow her on Twitter.