'Death Wish' stars Bruce Willis
Category:
Movies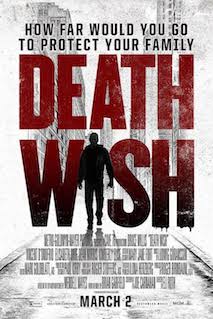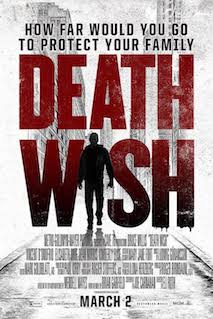 Bruce Willis takes over the role initially inhabited by Charles Bronson in the original Death Wish. This incarnation is somewhat different than the first film of the same name however it's just as violent and thought provoking.
Willis plays Paul Kersey, a trauma doctor in a Chicago hospital. He sees countless gunshot victims every day. Chicago is like a shooting gallery. Although they are disturbing to him as a doctor, the violence taking over the city doesn't hit him hard until his wife (Elizabeth Shue) is killed in a home invasion robbery and his daughter is and put into a coma. With an overload of unsolved shooting cases, the police are up to their necks but are confident there will be a break in the Kersey case soon. Dr. Kersey is not one to sit on the sidelines. He decides he has to take matters into his own hands.
Kersey becomes a vigilante, going out into the streets killing the bad guys and eventually stumbling upon the gang that killed his wife. He has been dubbed a hero by some and the Grim Reaper by others. His actions set off a firestorm of controversy in the city. There are those who think his actions are great. After all, he's taking out the bad guys who are taking over the city. On the other hand, he is taking the law into his own hands and this could be dangerous for innocent people. But Kersey is diligent in his actions and only takes on the bad guys.
There are plenty of gruesome scenes in the film. And it does bring up the topic of street justice, especially now in Chicago when crime is high and shootings are a dime a dozen in that city. The police are doing their best, but with so many shootings, their best is often not good enough.
This film, as in the original, brings up the subject of vigilantism. When is it okay to take matters into your own hands? Audiences will undoubtedly be rooting for Kersey. He is a kind doctor and a loving husband and father. But when someone messes with his family, watch out.
Willis is interesting to watch however fans of the original film cannot help but compare his character to that of Bronson's version of the man who has been pushed too far and decides to do something about it. This is an updated version of the classic film for a new generation in a new era.
Death Wish is rated and opens in theaters March 2, 2018.
About the Author
Francine Brokaw has been covering all aspects of the entertainment industry for over 20 years. She also writes about products and travel. She has been published in national and international newspapers and magazines as well as Internet websites. She has written her own book, Beyond the Red Carpet The World of Entertainment Journalists, from Sourced Media Books.
Follow her on Twitter