'Maximum Ride' on DVD
Category:
Blu-ray's and DVD's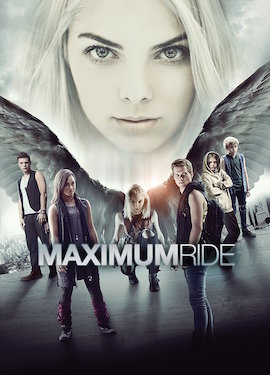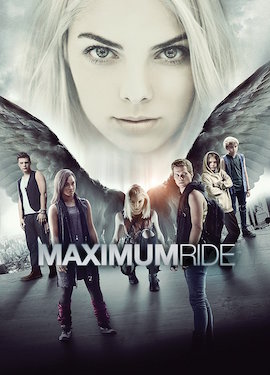 In an adaptation of James Patterson's young adult novel Maximum Ride, this movie bring to life the six human/bird hybrid kids that have captured the attention of not only young adult readers but older readers as well. The series is engrossing, and I admit I was completely absorbed by the novels. I then passed them along to a teenage friend of mine and she loved them too.
So, what is there to say about a film that is taken from a beloved novel? It brings the characters to light and takes viewers into the lives of these hybrid kids. The story follows much of the novel. The film, however, is definitely what you would call a B movie. If it had had a larger budget I believe it would have made a better impact on audiences.
That said, if you enjoyed the novels, you will definitely enjoy this DVD. And if you have never heard of the series, you will still find the story interesting.
The story centers on kids (Max, Angel, Fang, Iggy, Nudge, Gazzy) who have had their DNA altered. These experiments (kind of like Stitch in Lilo and Stitch) can fly and they each have special additional attributes. They were created at "The School" and kept in cages. But when one of the scientists helps them escape and takes them to "The Birdhouse," a secluded house, they begin to live like human kids.
After one of them is kidnapped and taken back to The School, the rest stretch out their wings and go after her. They are up against "Erasers" who have been designed to capture/kill them. These beings are human/wolf hybrids.
Max leads the group. She is courageous and cunning. She is also caring, about not only her "family" but also anyone in trouble. That trait gets her into trouble, but she manages to get back on her feet – and her wings.
The movie leaves off with the hope of sequels to come, just like the novels.
If you haven't read the books, watch this DVD. Then go out and purchase the series that sold over 20 million books worldwide. We all know James Patterson is a proficient author for adults, but he is also a great storyteller for young adults. This book series proves that.
Maximum Ride is rated PG-13 for some violence.
For information about the book series, click here.
About the Reviewer
Francine Brokaw writes about products, travel, and entertainment. She has been published in national and international newspapers and magazines as well as Internet websites. She has written her own book, Beyond the Red Carpet The World of Entertainment Journalists, from Sourced Media Books.
Follow her on Twitter