Busy moms need the MyPhonePouch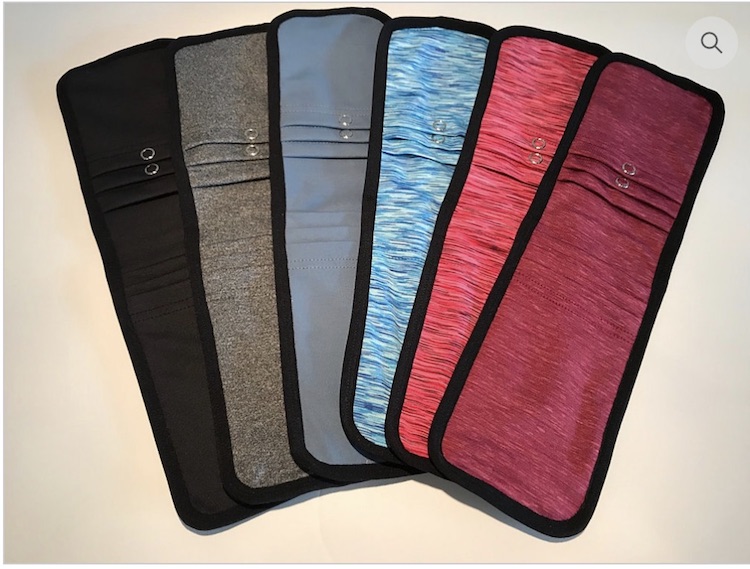 There's a new invention that makes life a lot easier for busy moms. It's the MyPhonePouch. So, what is this new product? It's a simple flip-over pouch with pockets, weighted down on one side to stay comfortably on your waistband. How simple is that? It's a wonder no one thought of this before.
With the MyPhonePouch, simply attach it to your belt or waistband, insert your cell phone, keys, credit card, driver's license, or whatever else you might need. There are pockets that snap to keep your items secure. Now you're ready to go for a walk, to the playground, to the store, or to the gym and you don't have to carry anything. Your phone and other items are safely secure on your waist. You're now hands-free.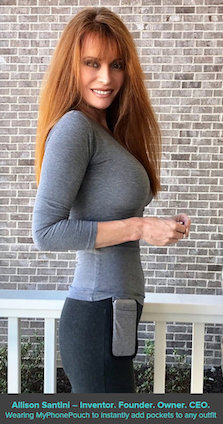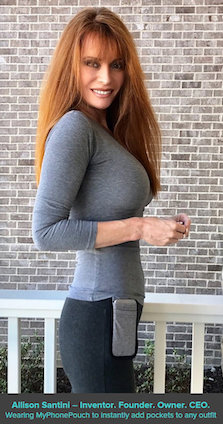 Not only is this product easy to use, it's also comfortable. Whether you're driving or walking, it stays put and doesn't interfere with whatever you're doing.
Imagine taking your child to the playground. From now on you don't have to take a wallet or your purse. You can simply attach this unit to your pants (even yoga pants) and go. You're hands are free and when you need to make a call or check your texts, just slip your phone out of the pouch, then slip it back in when you're finished. This is actually a great little invention for moms on the go.
But not only is this perfect for moms, it's also a great product to use when you're in your office. With everyone walking around holding their cell phones, you can be the one who doesn't have to hold anything. Your phone is tucked away on your waist. And women aren't the only ones who will benefit from the pouch. Men can use it too.
It's crazy these days. Everywhere you look people are holding their phones. What did we all do before cell phones were invented? (We got along just fine.) But now people are almost attached – literally – to their phones. With the MyPhonePouch, you can keep your phone with you but you don't have to hold it. What a great idea. And you won't have to search for it when you get a call and can't locate your phone in your purse. Come on, admit it. There have been times when you can't easily reach your phone. It happens to most of us.
If you have a teenager, think about getting a pouch for them. It makes it less difficult to lose their phone when they don't have to find a place to keep it. It will always be on their hip. And it's less likely to be stolen when it's tucked in the pouch and not being held.
The MyPhonePouch comes in a variety of sizes and colors. Select the right one for your specific phone. They're made in the USA, well designed and well crafted, and machine washable. Check out their website for sizes and purchasing information. This is definitely a handy product.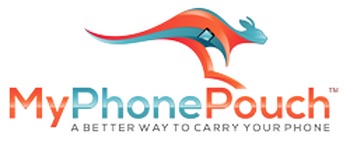 About the Reviewer
Francine Brokaw writes about products, travel, and entertainment. She has been published in national and international newspapers and magazines as well as Internet websites. She has written her own book, Beyond the Red Carpet The World of Entertainment Journalists, from Sourced Media Books.
Follow her on Twitter