Disney Furrytale Friends – the latest line of Disney Merchandise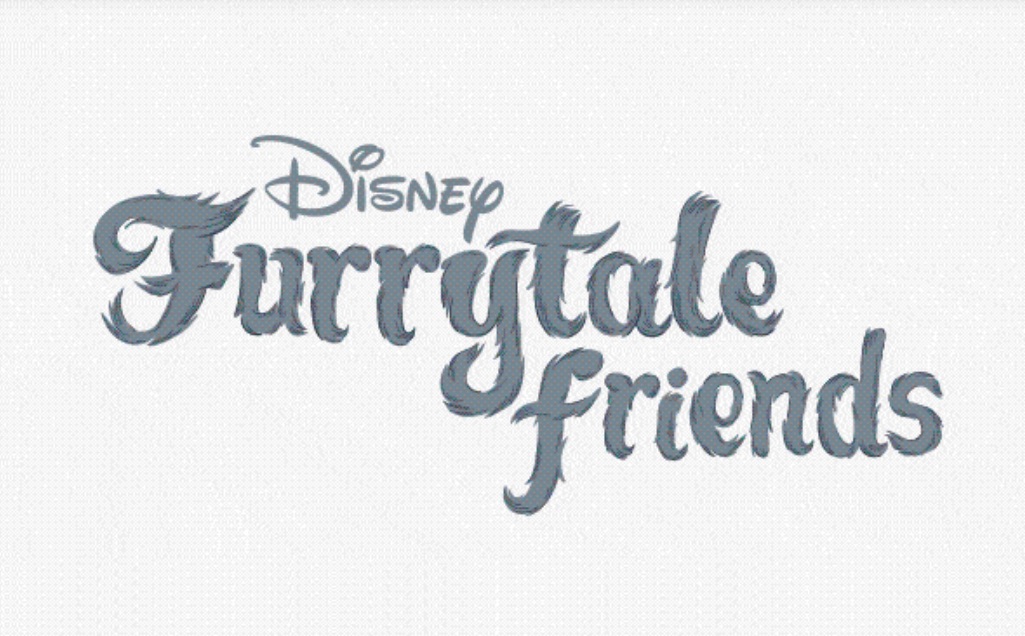 They're here! Disney's Furrytale Friends have arrived at your local Disney Store and shopDisney.com. With the adorable characters from the Aristocrats and Lady and the Tramp, there are plenty of items to delight toddlers and youngsters.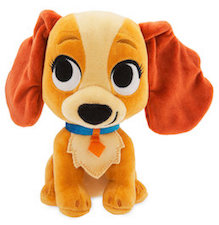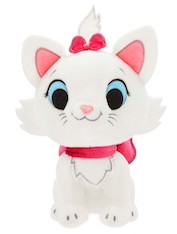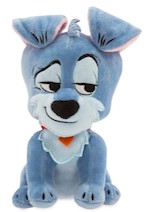 Let's start with the plush animals, of course. These fun furry pals are about eight inches high. There's a sweet Lady, with her big eyes and eyelashes that will enchant everyone in the family. She is adorable with a loveable little half smile and floppy ears. It's hard not to smile yourself when you look at her little face. And let's not forget about Tramp. This little fellow sports a cunning grin and has folding ears. Finally, there's a purrfect little Marie, with her eager and loving feline smile. These plush pals are soft and feel like velvet. They make great sleeping buddies and are definitely going to be coming along in the car with your little tykes. And if you have both Lady and Tramp, well, just expect two more for dinner when you serve spaghetti! ($12.95 each)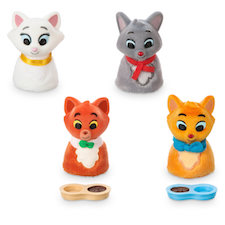 Next there is a cute Furrytale Friends Aristocats Family Pack Playset. Included are four felines, each about 2 1/4 inches high. The cats are Toulouse, Duchess, Thomas O'Malley, and Berlioz. Besides these kitties, the set includes two double food bowls. After all, a cat has to eat, right? The cats have hard heads covered in a soft material and soft bodies. They are flocked molded plastic and easy to hold. They have been created to sit on a table or anywhere by themselves. Because of the size of the bowls and the cats, this set is for ages 3+. ($16.95)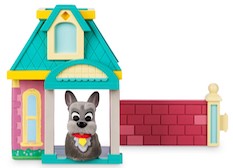 Now, of course the cats need a house. There are several houses along with their individual animals. Currently there is a Jock Starter Home, a Marie Starter Home, a Colette Starter Home, a Lady Starter Home, and a Tramp Starter home. Of course, the animals can visit and stay in their friends' homes, and the homes can attach to make a little neighborhood. Putting them together is like creating a street where they can all play and visit. The homes open up to create play yards for the gang. It's like having a bunch of dollhouses, only these are for the little animals. The four cats from the Aristocats Family Pack are also welcome in the neighborhood! This is an ingenious idea. Now all the animals can mingle together and kids will be occupied for hours. (I would have loved this when I was a kid!). Because of the pieces, these are for ages 3+. ($12.95) They are about six inches high and each have unique colors and details.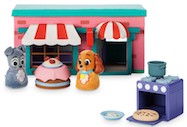 But Disney didn't stop there. They have a Furrytale Friends Tony's Restaurant Deluxe Playset. This is where Lady and Tramp can dine out. Or, you can have the entire gang come for dinner. This Playset is adorable and, the fun part is it can join the rest of the neighborhood. As a matter of fact, the houses can stack up to make this a two-story establishment. The neighborhood can expand in a variety of formations, limited only by your child's imagination. ($24.95)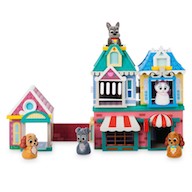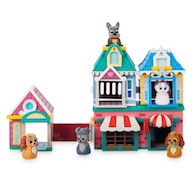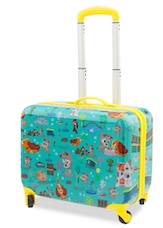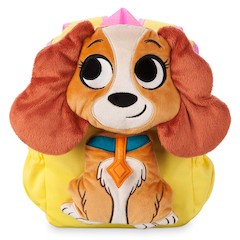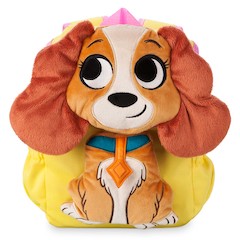 Besides these great toy items, there is a Furrytale Friends Lady and the Tramp Rolling Luggage, so your child can travel in style, or just go off to grandma's house for a night. ($44.95) Girls will love carrying the Lady Plush Backpack. The face is the same as the small plush Lady. ($18.95)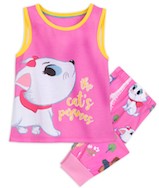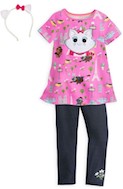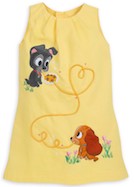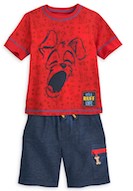 Plenty of apparel items with the Furrytale Friends are also available, including a Marie sleep set ($19.95), a Marie dress and leggings set ($24.95), Marie buckle sandals ($19.95), a Lady dress ($29.95), and a Tramp short set for boys ($24.95).
The little neighborhood homes and the restaurant are my picks of the collection. Even if you only get one home or just the restaurant, there is a lot of fun to be had with these items. And, if you have more than one, well, imagine all the fun your kids and these furry friends will have together.
The entire collection is fun, whimsical, and something new for kids this summer. For more information, go to their website.
About the Reviewer
Francine Brokaw writes about products, travel, and entertainment. She has been published in national and international newspapers and magazines as well as Internet websites. She has written her own book, Beyond the Red Carpet The World of Entertainment Journalists, from Sourced Media Books.
Follow her on Twitter