The Incredibles for your incredible family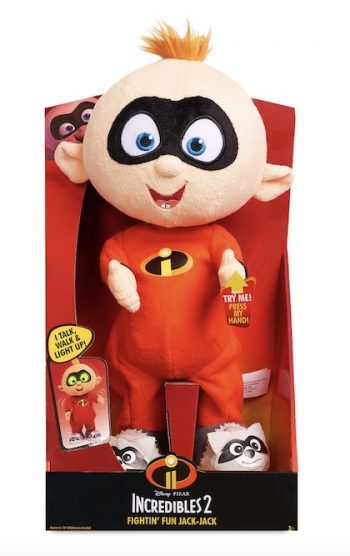 If you haven't heard that there is a sequel to The Incredibles (2004) coming out this summer, you have been living under a rock. The crime-fighting family returns for Incredibles 2, an all new adventure and yes, baby Jack-Jack is front and center. ShopDisney and the Disney Stores have some great products with all the characters and many pieces of clothing to make your entire family an incredible family.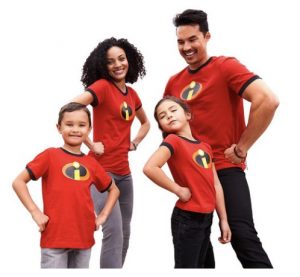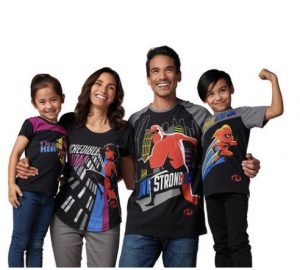 The line of T-shirts is a great way to dress up your entire family – or just one person – even if you don't have super powers. You can wear the Incredibles Logo or a design for each character. Plus, there are plenty of baby onsies and bodysuits so your own little bundle of joy and turn into an incredibly adorable super baby.

And speaking of super baby, Jack-Jack has been adored by all since he first appeared in the original movie. The small plush is sure to be adored by the kids in your family. He is dressed in his red suit and wears his black mask. The tuft of hair on top of his head is soft and fluffy. I have no doubt this little fellow will be spending a lot of nights under the covers with plenty of little kids this summer. His smile will put a smile on anyone's face.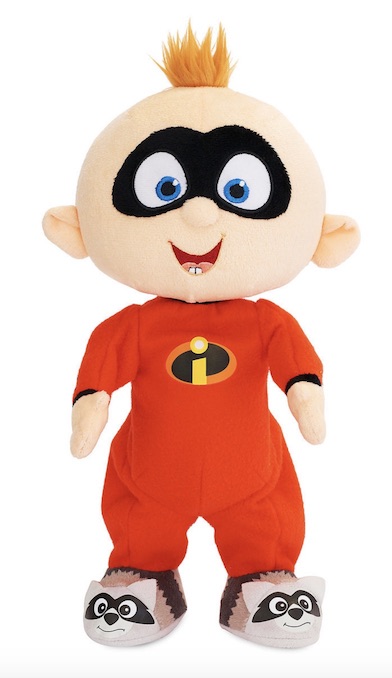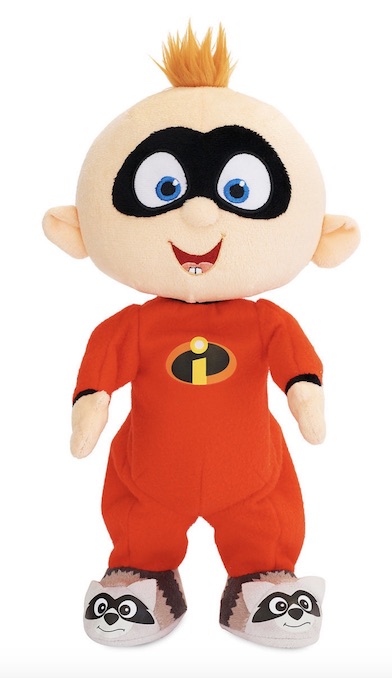 And for even more Jack-Jack fun, the Jack-Jack Fightin' Fun Light-Up Talking Plush will make everyone laugh right along with this little guy. His eyes light up and he laughs and jabbers as he shuffles along. This is really an adorable toy. He is dressed in his red suit, dons his black mask, and wears his raccoon slippers. So darn cute! And that laugh is infectious!

This Halloween – yes it's a little while away but… – the family can dress as the Incredibles. There are costumes for everyone.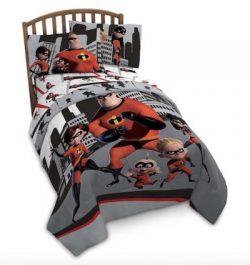 Children might make their beds if they have an Incredibles comforter. This depicts all the characters and comes in Twin size. There are also Incredibles sheets as well. With Mr. and Mrs. Incredible, Violet, Dash, and Jack-Jack, nighttime will be an incredible experience. (yes, pun intended) And with pajamas for the entire family, everyone will be able to have an incredibly good night's sleep.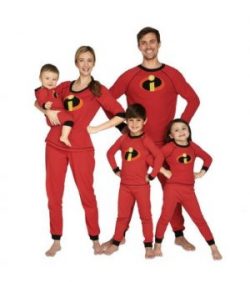 For the entire selection of Incredibles merchandise, go to the ShopDisney website.
About the Reviewer
Francine Brokaw writes about products, travel, and entertainment. She has been published in national and international newspapers and magazines as well as Internet websites. She has written her own book, Beyond the Red Carpet The World of Entertainment Journalists, from Sourced Media Books.
Follow her on Twitter