HALO Products to make life easier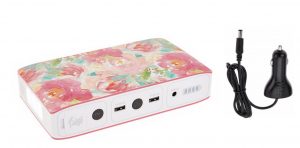 HALO has some interesting, easy to use, and quite helpful products. They also make great and thoughtful gifts.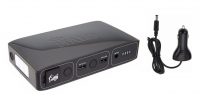 The HALO Bolt AC/DC Portable Charger & Car Jumper is useful for everyone. After all, electricity does go out from time to time. This portable unit can run your 120 Volt devices and your tech products with USB plugs. It also comes with jumper cables to instantly charge your car's battery without the need for another car. It's handy and useful. Parents will undoubtedly want one for each of their kids. It is also something that is necessary in each car. Think about being able to recharge your car's battery without the assistance of another vehicle. It's safer than waiting on a dark road for another car to come help you jump the batteries or for AAA to arrive. Just hook up the battery to the BOLT and voila. And when the electricity goes out for whatever reason, you can connect a lamp, tablet, or something else and have access to the news, in case the power is out due to weather or an earthquake. The BOLT AC/DC comes in a variety of colors.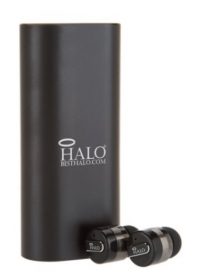 The HALO Powerbuds Wireless Earbuds with Built-in Portable Power comes with three sizes of ear tips. It also has Bluetooth and a USB-to-Micro USB cable. The Bluetooth makes this an especially handy unit because you can now take your music with you and not have to be tethered to your device.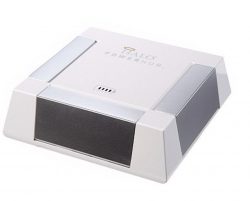 HALO makes a Powerhub, which is a portable charging station that can charge up to six USB devices at the same time. At 5" wide and 5" long with a height of just under two inches, it can easily tuck away when not needed, but it is attractive enough to set out on your counter or shelf. They come in several colors.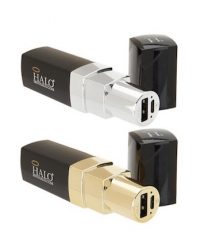 For portable charging any time any place, the HALO Lipstick Portable Chargers fit the bill for women who don't want to carry a clunky charger in their purses. These actually do look like lipsticks. When your phone is about to run out of power, simply pull out your lipstick charger with the cable. These sets of two chargers come in three color combinations. Men are can use them, obviously, however they were created for women to slip into their purse or pocket without calling attention to their use.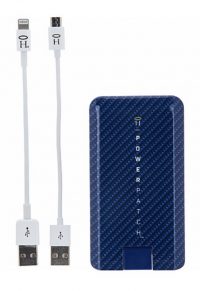 The HALO Portable Powerpatch is the easy way to power your cell phone. How many times have you had to quit taking photos on a vacation or at a party because your phone was running out of power. And when you see that dreaded "low power" alert but have some calls to make, you don't have to worry if you have this device. Because it sticks onto a smooth surface, it can stick on your phone so you can hold them together. How handy is that? There are a variety of color options for the powerpatch.
Any and all of these devices are great for kids going off to college. They are useful for the entire family too. HALO has created several useful tools that are necessary in this age of technology when we rely on so many things but most importantly, power. Power is the key today, and HALO has the power you need.
About the Reviewer
Francine Brokaw writes about products, travel, and entertainment. She has been published in national and international newspapers and magazines as well as Internet websites. She has written her own book, Beyond the Red Carpet The World of Entertainment Journalists, from Sourced Media Books.
Follow her on Twitter