Lumiere Serving Plate and more from Disney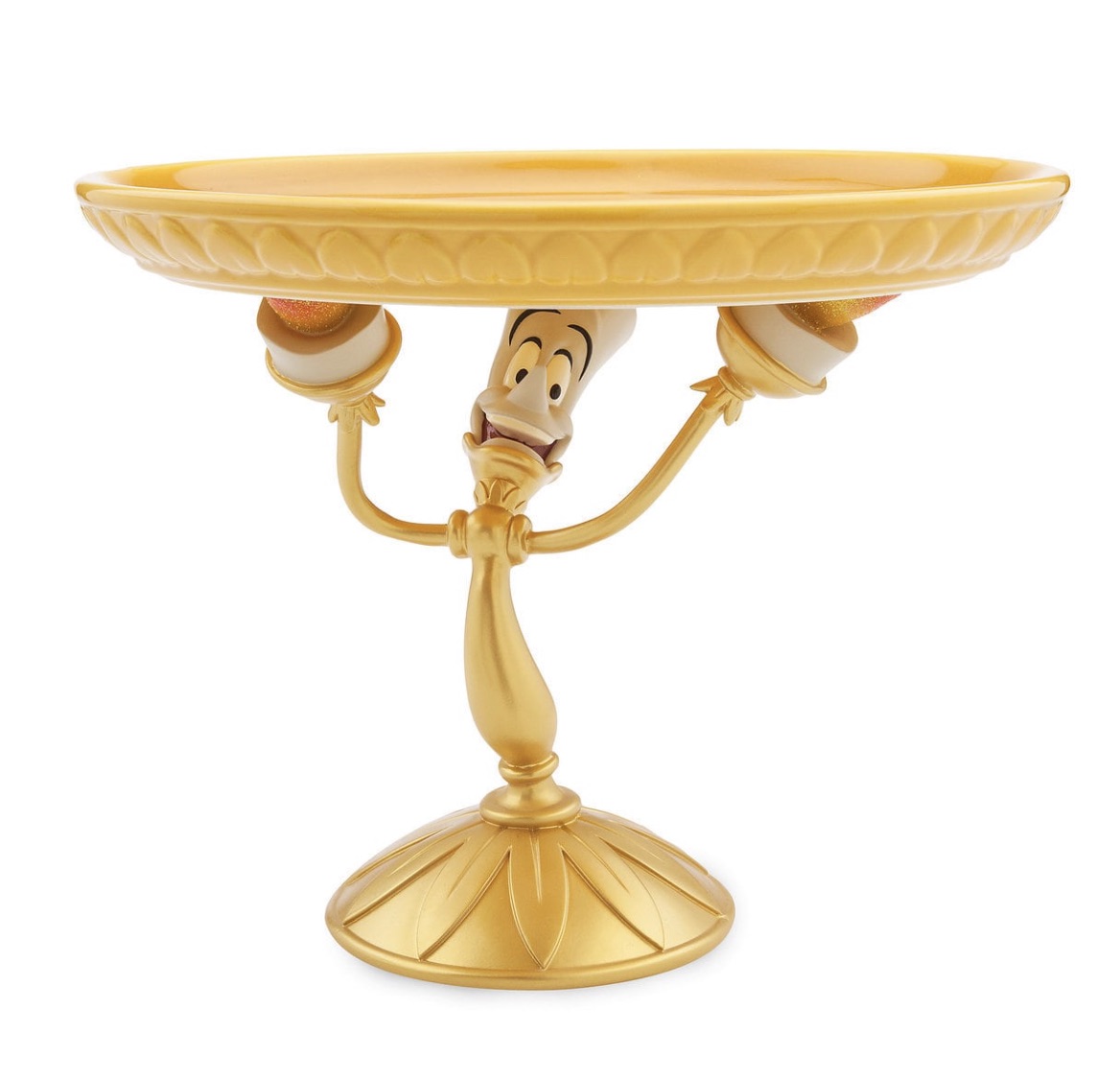 Celebrate Bell, the Beast, and all the magical characters from Beauty and the Beast with this new Lumiere Serving Plate from Disney Eats. It's perfect for cakes, cookies, donuts, cupcakes, or just about anything and turns a plain table into a setting for fantasy.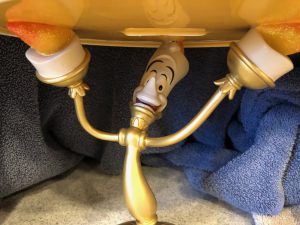 Lumiere is trying his best to hold up the plate and his expression of angst is evident. Nevertheless, the plate is up there and ready to hold whatever you have to set out.
The whole thing is 9" high and the diameter is 11 inches, so even a pie would sit perfectly on the plate. Besides the frustrated little Lumiere, the plate section itself is surrounded with inverted hearts and is held up by Lumiere's candle arms. It's so cute everyone will be enchanted with this item.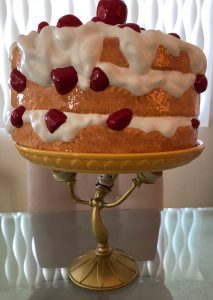 This serving plate is not for the microwave or the dishwasher, but it's not just for show either. Simply hand- wash it and it's ready to greet your visitors with some delicious treats. Imagine piling on some cookies for afternoon snacks. Or even fresh fruit would be welcomes on this ceramic plate.
If you want an entire Beauty and the Beast table theme, there is a fun 20-piece stainless steel flatware set adorned with the characters from the film. $75.00.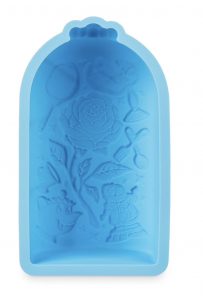 A silicone bread pan shapes your homemade bread into a beautiful dome with Mrs. Potts, Cogsworth, a rose, and others. Once you bake your bread, it would fit nicely on the Lumiere Serving Plate. $16.95. And why not wear the Belle Dress Apron or the Belle Gown Apron while you're baking your bread?
$29.95 each.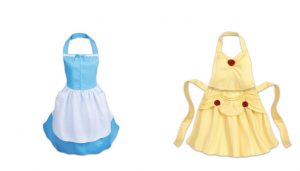 A light up Lumiere would definitely add some sparkle to your table. He stands 11" high. With three AAA batteries, he can be turned on and off via a switch. $55.00
The Lumiere Serving Plate can also hold other special items. Perhaps you want to keep him on the table by the door to hold keys or mail. Or, you might just want to keep him on display somewhere. Whatever you do, Lumiere will be happy to have a new home in your enchanted castle. $39.95
About the Reviewer
Francine Brokaw writes about books, products, travel, and entertainment. She has been published in national and international newspapers and magazines as well as Internet websites. She has written her own book, Beyond the Red Carpet The World of Entertainment Journalists, from Sourced Media Books.