Thoughtful gifts for breast cancer awareness month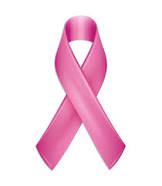 October is breast cancer awareness month. As a BC survivor, I know how a token of thought can brighten up someone's day and make the experience more bearable. Here are a few ideas that are thoughtful gifts you might want to consider when thinking about someone who has gone through BC, was recently diagnosed, is going through chemo, or just as a way to show you care. I believe most of us know someone who has gone through breast cancer.
When I was a little girl my grandmother had me memorize a poem. "My favorite color is pink, pink, pink, and I always write letters with pink, pink, ink…" Well, pink is not my actual favorite color, however pink is the color of breast cancer awareness and although wearing a pink ribbon shows compassion and hope for the cure, the following items are more useful and thoughtful for that special person who has been effected by the menace of breast cancer.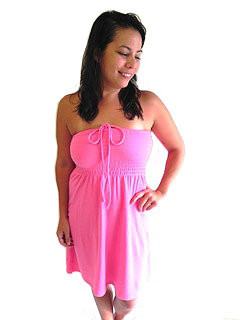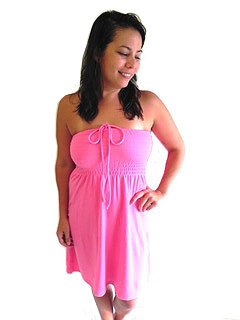 The Spa Dress is a great little item. It's easy to put on and can be used in a variety of ways. It's a comfortable dress in which to lounge around the house. It's also great by the pool or a spa. You don't have to wear those bulky robes. Simply put on a Spa Dress and you'll look like a million bucks. Also, when going to chemo, this is a comfy and casual dress and in the pink it shows your support for breast cancer awareness and a hope for the cure.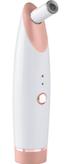 When going through the process of dealing with breast cancer, women still want to look their best. Trophy Skin has a wonderful unit – the MiniMD Microdermabrasion device is a thoughtful gift for anyone. In rose gold and white, the MiniMD is easy to use and in just a few minutes removes the top layer of skin on the face, revealing a brighter complexion. And it also works to remove black heads and imperfections that lay right under the top layer of skin. So, with the MiniMD, looking good is easy.
Let's get a little whimsical now. Nothing says fun and whimsy like Disney. There are some items perfect for October breast cancer gifts. How about a lovely pink jersey from Disneyland? It'll brighten up even the gloomiest days. And pink Mickey Mouse earrings are just the things to wear when you're feeling blue, no pun intended. The princess pink tumbler is a fun item to take to chemo or anywhere. And, let's face it, going for a procedure is no fun. Make it an amusing experience with a pink sequined Minnie Mouse headband. Anything to brighten up a day for a survivor or someone going through the experience is a thoughtful way to express your feelings.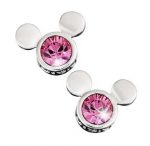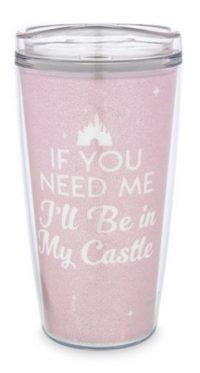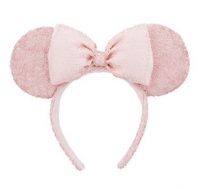 And finally, Halo has the ultimate ways to be thoughtful while at the same time showing support for BC awareness. These items are some of the most useful products anyone can receive. The Halo Bolt ACDC portable Charger and Car Jumper is the ultimate thoughtful gift. This handy device provides backup power when the lights go out during those winter storms. It is also a car jumper so when you have a dead battery you don't have to call the auto club or wait for a second car to jump your battery. With all the cables included, all you have to do is to follow the easy directions to jump your own car battery. Talk about being thoughtful. This way women can feel safe when their car won't start. No stranger is necessary. How thoughtful is this for a gift? And in the rose gold or the pink floral it shows your appreciation for BC awareness.
All of the Halo products are useful and thoughtful, so they make great gifts all year round, but these other pink items are especially thoughtful for October breast cancer awareness month: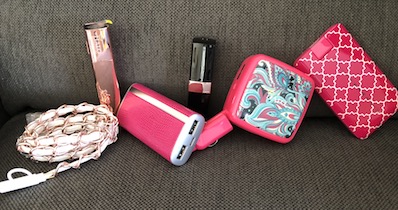 The Shine 3000 Portable Chargers are perfect for pockets and purses. And who doesn't ever run out of power in their cell phone or tablet? We all need more power. And the Shine 3000 with rose gold fashion cable makes quite an exquisite statement. It also includes a built-in flashlight. How cool is that? The HALO lipstick portable chargers provide users with back up power without anyone knowing it. They look like a lipstick and the rose gold accent color is a fun way to incorporate pink into the unit.
The blush colored Halo 8000 Wireless Portable charger has two USB ports so charging a phone and a tablet or two phones at the same time is possible. This comes with a USB to micro cord as well. And the HALO Pocket Power 6000 also charges a phone and tablet, and in the pink snakeskin it looks quite chic.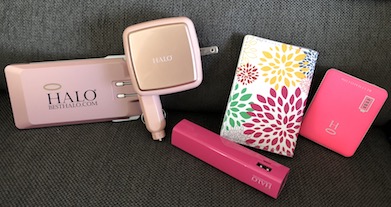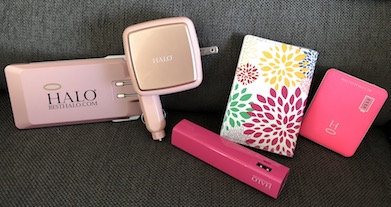 To brighten up any room, the bright pink HALO Square 52000 cell phone and tablet charger fits the bill. It's stylish and functional. And speaking of stylish and functional, the rose gold HALO Sleek 3500 fits easily into a purse. The stunning pink lattice design on the HALO Powerpatch Portable Charger includes a USB to micro cable and a USB to Lightning cable.
The HALO Power Cube has a built in wall and car charger. Simply plug it into a wall outlet or your car charger and you're ready to go. It's sturdy (a big bonus when it comes to car chargers) so you don't have to worry about it wobbling around when you drive over an inevitable pothole. Trust me, I've had problems with car units in the past, but this one is the best. And in pink paisley or rose gold, it's a handy and useful gift for BC awareness month.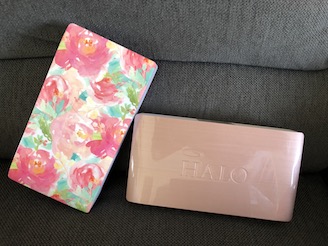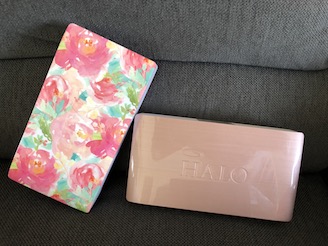 HALO takes the worry out of electronics. With any of these extremely useful and attractive devices, there's one less thing to worry about, and for people going through breast cancer therapy and for survivors, that is being extremely thoughtful.
I love all of the products and would be over the moon if anyone gave me any of them. If your finances won't allow you to purchase any of these items, a simple card will also lift the spirits of someone going through the BC process. Just show you are thinking of them and you care. That makes all the difference in the world.
About the Author
Francine Brokaw has been covering all aspects of the entertainment industry for over 25 years. She also writes about products and travel. She has been published in national and international newspapers and magazines as well as Internet websites. She has written her own book, Beyond the Red Carpet The World of Entertainment Journalists, from Sourced Media Books.
Follow her on Twitter