Plush Disney – Huge and Tiny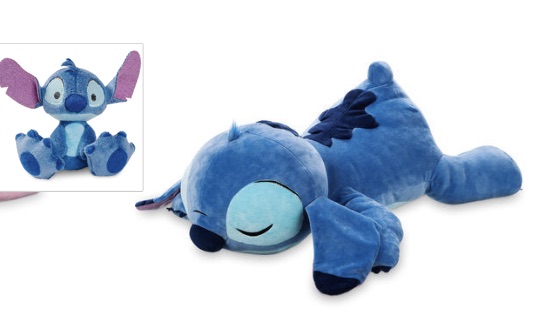 With two new additions to the plush line of Disney characters, there's a size to fit any house. The Cuddleez line of plush are approximately 25" long and the Tiny Big Feet plush characters sit about 4 ½" high.
Cuddleez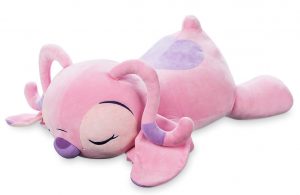 The Cuddleez line of soft plush currently comes in five different characters: Stitch, Eeyore, Angel, Winnie the Pooh, and Baymax ($34.95 each). They are adorable to adorn a bed but they also serve as pillows. Plop one down on the floor or the couch and put on a Disney movie; your child will be delighted.
The Cuddleez characters each have embroidered features and they lie flat on their stomachs. Angel and Stitch have embroidered closed eyes so they're definitely the lazy ones. The others have embroidered open eyes.
These are not only great pillows but they are great for hugging. With their soft bodies and squishy stuffing, they can help any kid hug away tears. The Cuddleez are hand washable.

Tiny Big Feet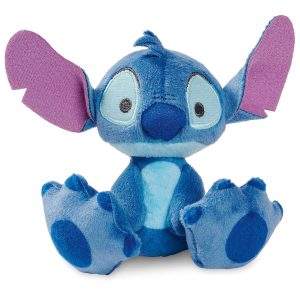 Currently there are 10 different Tiny Big Feet characters ($5.95 each): Dumbo, Thumper, Marie, Pooh, Eeyore, Stitch, Pluto, Winnie the Pooh, Marie, Sully, Mickey and Minnie. Don't let their size fool you. They are soft and squshable. These little guys are great for taking to a play date and sprucing up a bookshelf. After all, what shelf couldn't use some Disney charm?
Each character has oversized feet and adorable expressions. They sit easily on any surface. Their embroidered features and soft bodies make them fun for all ages, and easy for small hands to hold. They are hand washable so don't worry about getting them dirty.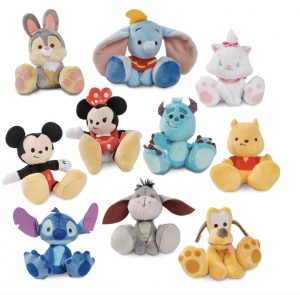 Check them out at your local Disney Store or online at shopdisney.com.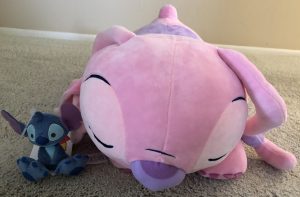 About the Reviewer
Francine Brokaw writes about books, products, travel, and entertainment. She has been published in national and international newspapers and magazines as well as Internet websites. She has written her own book, Beyond the Red Carpet The World of Entertainment Journalists, from Sourced Media Books.
Follow her on Twitter