HALO telescoping flashlights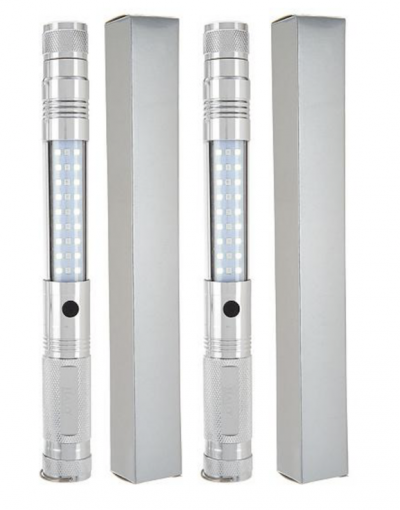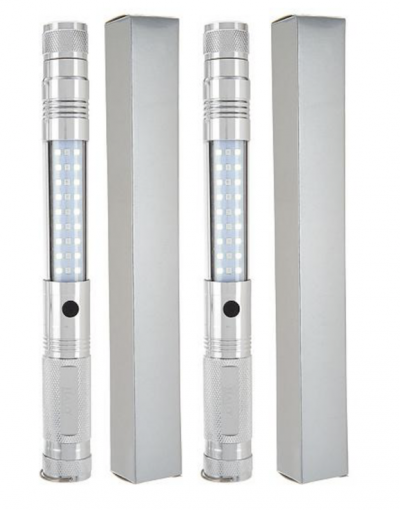 Have you ever dropped something under the couch and couldn't see it? I have. Actually, I have dropped things many times but it's just too dark and too tight to see under the couch. With the HALO Telescoping Flashlight, it's easy to adjust the light to shine under couches or behind objects to locate items.
Not only is it easy to locate lost items, this telescoping flashlight is also helpful when working on cars. There are countless instances in which a thin flashlight comes in handy.
But these are not only thin flashlights. There have magnetic ends to pick up screws or pins that have fallen out of reach. How cool is that?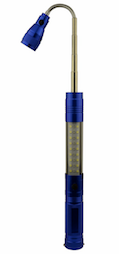 The telescoping aspect is just one of the many great things about these lights. They also bend so you can see around corners and into small areas. The also include a built-in ring to hang up the light for storage or for hands-free use.
The lights also can be set as strobes and in SOS mode so if you're out in the dark, you can be seen and locate assistance.
And these lights are bright! There are 30 LED bulbs in each flashlight. The light can be set to white light, red, or flashing red.
There are two telescoping flashlights in each set. Keep one at home and one in your car. And when you're thinking of a useful gift for a college student or someone going off on a trip, think about these HALO telescoping flashlights. They come in bronze, red, platinum, and blue. When you order you get two of the same color. Remember – it's never too early to think about holiday gifts.
About the Reviewer
Francine Brokaw writes about products, travel, and entertainment. She has been published in national and international newspapers and magazines as well as Internet websites. She has written her own book, Beyond the Red Carpet The World of Entertainment Journalists, from Sourced Media Books.
Follow her on Twitter