HOTLOGIC Mini-Wall Plug – Product Review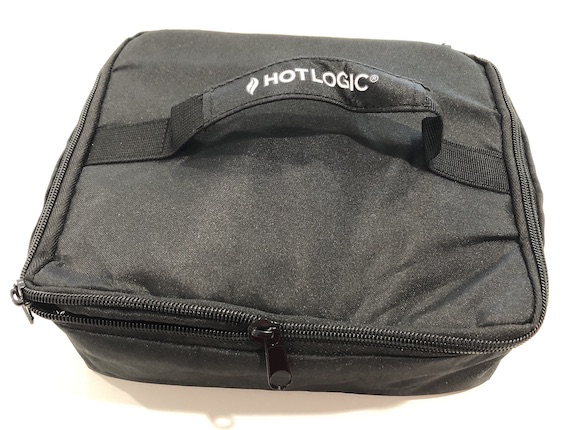 We're always on the lookout for convenient products and this HOTLOGIC Mini-Wall Plug definitely fits the bill. While it cannot be used to bake some thick items, it is still a very useful tool, especially for those who work in offices, go to school, or simply want to enjoy a hot meal or snack anywhere they go.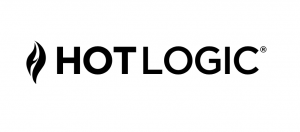 This item is a self-heating, portable soft lunchbox that simply plugs into any U.S. wall plug. Insert a small frozen meal (in the box) and plug the lunchbox into an outlet when you get to the office. By lunchtime the meal will be ready. (usually 40 minutes – 2 hours depending on the item). It might take a bit of learning to figure out exactly how long each item takes to completely cook, but once you figure it out you can always have a warm meal at the office. There's no need to use a microwave or oven. This does the job right at your desk.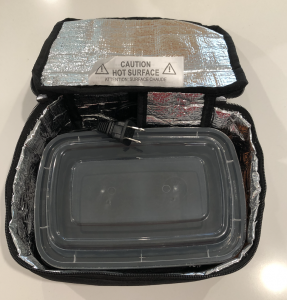 Besides cooking, this is a good tool to warm items. For school kids, this is a great way to kick the cold sandwich habit and give them a warm meal. Instead of a peanut butter or tuna sandwich in their lunch bag, why not make a grilled cheese sandwich and warm it up via this lunchbox? I would have appreciated that when I was in school. Or even a hotdog or fried chicken. This takes bag lunches to a new height. The handle on the unit makes it easy to carry from home to work or school, or wherever.
This lunchbox keeps food warm for up to 12 hours. It's lightweight and easy to use. With plugs in newer model cars, trucks, and vans, the HOTLOGIC is a great way for truckers to keep their food warm. Or think about taking it on a camping trip or to the beach.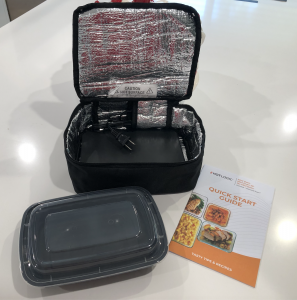 Imagine going to the beach this summer (if summer ever comes) and being able to enjoy some chips with hot guacamole while you sip your beverage of choice and watch the waves. Or even some hot nachos and a cold beverage. And what about tailgate parties or picnics? Everyone will enjoy something hot to eat.
Unlike microwaves, the HOTLOGIC can handle metal, aluminum, plastic, glass, and cardboard containers. Just put your precooked food in the lunchbox and it's ready to reheat wherever you are, as long as there is a standard outlet. Without any buttons to push, this is handy for most ages.
Included in the package is a Quick Start Guide with all the information about how to use the lunchbox. This guide also has some easy to follow recipes.
The HOTLOGIC has been UL certified. The bag itself is hypoallergenic and uses a mere 45 watts of electricity.
If you want larger sizes, there are several options.
The mini version lists for $49.95 and is available in black, red, pink, and blue. Check the website for all selections.
About the Reviewer
Francine Brokaw writes about products, books, travel, and entertainment. She has been published in national and international newspapers and magazines as well as Internet websites. She has written her own book, Beyond the Red Carpet The World of Entertainment Journalists, is the entertainment correspondent for Good Day Orange County, and has her own TV show, Beyond the Red Carpet, on Village Television in Orange County. Follow her on Twitter.