Starlette Galleria's Engagement Rings – review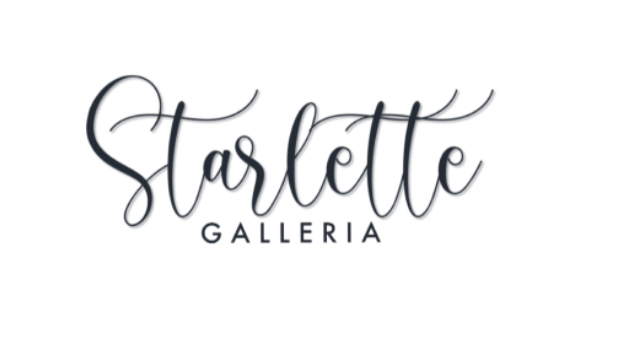 If you are looking for an alternate ring to wear on a cruise, to a ballgame, or just to enjoy without worrying about it being lost or stolen, look no further. Starlette Galleria has some great stand-ins for your expensive rings.
Founded by Olivia Starling, these hypoallergenic rings are great for engagements, weddings, and everyday. I have no compunction about replacing my wedding ring with a CZ alternative when traveling, and this one I just received is sparkling and beautiful.

Yes, I did receive this complimentary ring from the company to review should I feel it is worthy of my readers purchasing. And yes, I do love it.
The rings feature simulated diamonds (AAA CZ) set in 925 Sterling Silver and plated in either rhodium or 14k gold. This means they look more expensive that they are and they won't tarnish. It bothers me when I want to wear a ring and it is tarnished. Who wants to polish their jewelry all the time? Plus, the rings won't turn your finger green.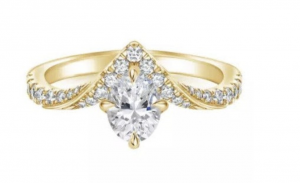 Losing one of these Starlette rings won't bring on a lot of regret, although I still would not want to lose it. The jewelry is only a tiny fraction of the price compared to high end jewelry.
With the price of gold these days, it is out-of-reach for many people. Even if you can afford that beautiful ring you have had your eye on for the past year, the Starlette rings will add some sparkle to your jewelry collection. And switching off from one design to another is fun and affordable.
Out of the group of complimentary rings I was offered, I selected the Eliza. It is a dainty yet substantial two-piece set. The center stone is not too large. I wanted something believable. And the set can be worn either as one single ring or a double, with a thin band nesting into the main ring.
There are many selections as well as price points. Maybe the kids would like to pull their money and order a sparkling ring for Mother's Day,  a birthday, or the holidays. Wow. What an amazing present to open.
It is worth checking out the line of rings from Starlette Galleria. They have other jewelry too.
About the Reviewer
Francine Brokaw writes about products, books, travel, and entertainment. She has been published in national and international newspapers and magazines as well as Internet websites. She has written her own book, Beyond the Red Carpet The World of Entertainment Journalists, is the entertainment correspondent for Good Day Orange County, and has her own TV show, Beyond the Red Carpet, on Village Television in Orange County. Follow her on Twitter.