Uber Appliance Air Fryer – Product Review
| | |
| --- | --- |
| Price: | starting at $99.99 |
| Website: | |
| Year: | 2023 |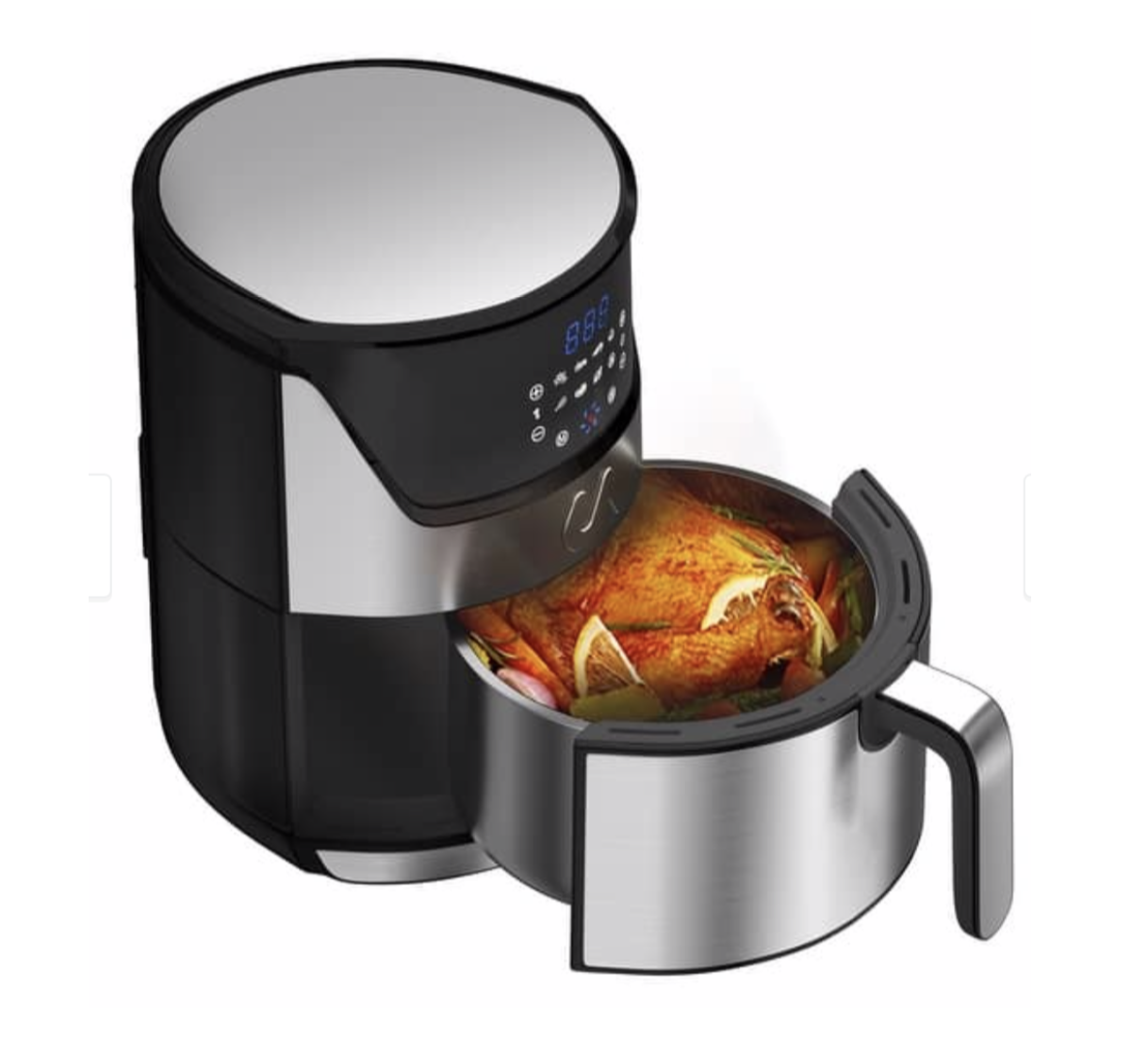 Air Fryers are becoming a staple in kitchens. Frying and baking without oil is the healthier way to create meals for your family. When I was offered the opportunity to test the Uber Appliance Air Fryer, I decided to try it. This was my first experience with an Air Fryer.
This Uber Appliance Air Fryer is attractive and easy to use with a touch panel on the front as well as seven pre-sets: Fries, Shrimp, Bake, Chicken, Chips, Fish, Defrost and Steak. Selecting the time to cook and the temperature is simply a matter of touching the up and down buttons.
What I discovered is there is a slight learning curve when cooking food. But it is easy to learn and if you start with shorter cooking times and then add on if your food is not to your desired outcome, that is the best rather than overcooking.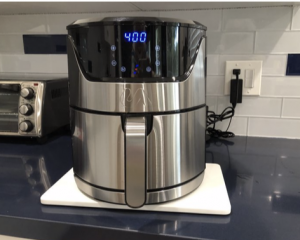 This particular unit is 3.7 quarts, which is fine for one to four people. If you have a larger family, think about getting a larger capacity unit, however if you just want to dip your toes in the Air Fryer market, this is a good way to start.
So, what did I begin my Air Frying experience with? Many people say they begin by air frying fries. I selected frozen veggie patties. I usually cook them on a frying pan so I thought this would be a good comparison. After adding some sauce to the patties then placing them (this small unit was large enough to take 4 patties!) in the basket, I selected 360 degrees for the temperature and 5 minutes baking time. After five minutes (the unit beeped to tell me the time had been reached) I looked at the patties then restarted the unit for another 3 minutes. After 8 minutes the 4 burger patties were cooked and, in all honesty, my family said they preferred this way of making the burgers than my old way. That is a testament in itself.
The experience was easy and the unit is easy to clean. The basket and strainer can be placed in the dishwasher. There is a little recipe booklet that comes along with the air fryer however I will be creating my own recipes. This is a fun way to try new things. I definitely like air-frying fries. Without the oil in deep fried foods like fries, the healthier option is air frying.
If you already have a larger capacity air fryer, think about getting a small one in addition to that. It is good for RVs and smaller areas, and if you cook larger items in your large air fryer, you can cook your side dishes in the smaller one.
The bottom line is I think air frying is a good way to create healthier meals. This Uber Appliance Air Fryer is a great new addition to my kitchen. While this one is 3.7 quarts, they do make larger units
Price: Starting at $99.99
Available: uberappliance.com, Bed Bath & Beyond, WayFair, Amazon, and more.
About the Reviewer
Francine Brokaw writes about products, books, travel, and entertainment. She has been published in national and international newspapers and magazines as well as Internet websites. She has written her own book, Beyond the Red Carpet The World of Entertainment Journalists, is the entertainment correspondent for Good Day Orange County, and has her own TV show, Beyond the Red Carpet, on Village Television in Orange County. Follow her on Twitter.