Uber Appliance Digital Air Fryer - 5 QT– Product Review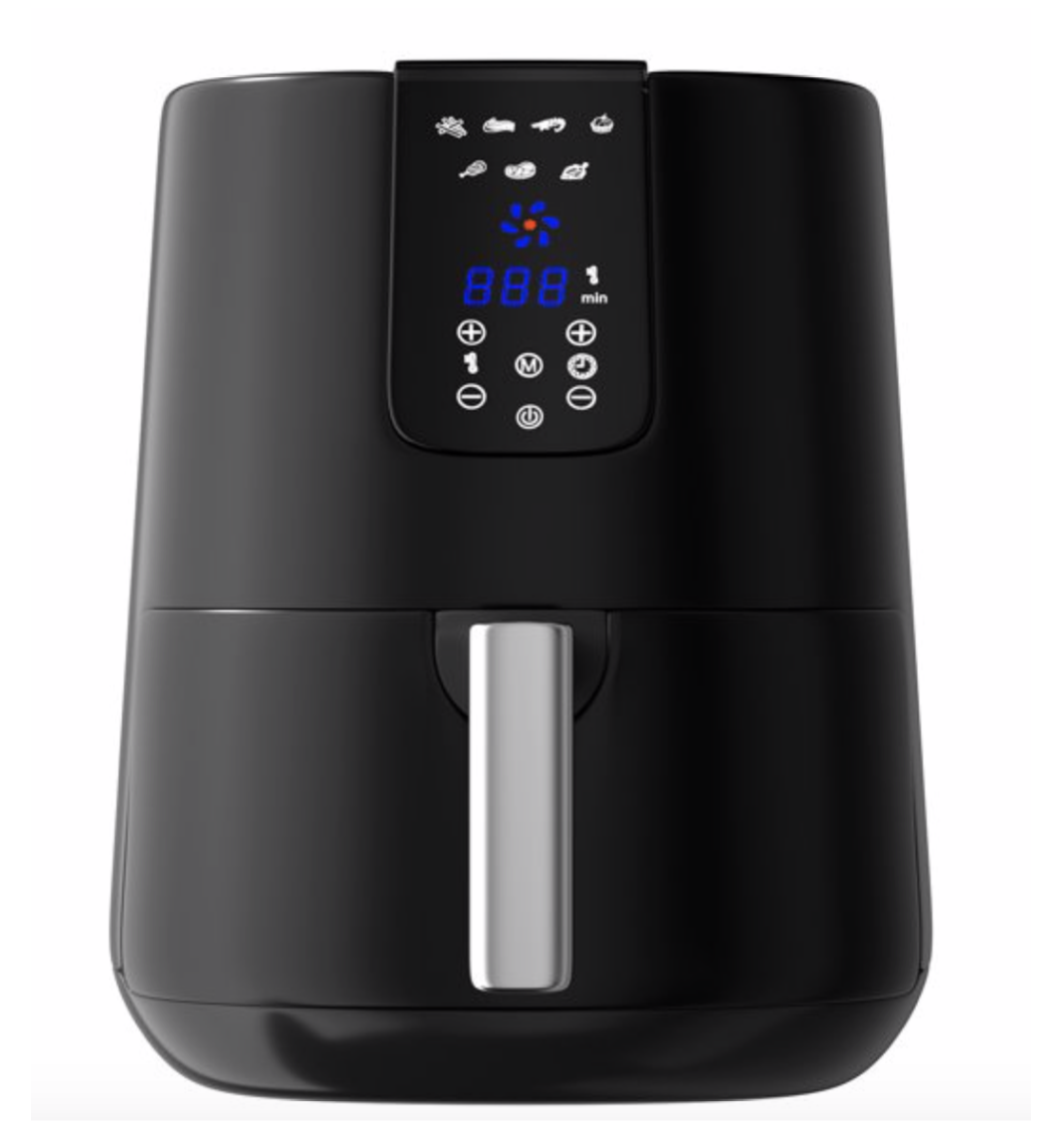 When Uber Appliance sent me their Air Fryer XL Deluxe 5 QT touch screen programmable air fryer I wasn't sure what the difference would be between the 3.7 QT they sent last month. Well, this new one is smaller in size but bigger in action.
I have quickly become a fan of air fryers and the Uber is easy to understand, easy to use, and a great addition to my kitchen appliances. As a matter of fact, we have taken to using the air fryer more than any other appliance.
This unit comes with a manual mode if you want to set your own time and temperature. There is also a programmable option to quickly set the unit for specific foods. And don't worry if you want to pull out the basket during cooking because the unit won't shut off fully. It allows you to check and/or stir the contents then reinsert the basket. The cooking will continue where it left off. This auto shutoff and auto resume function is handy.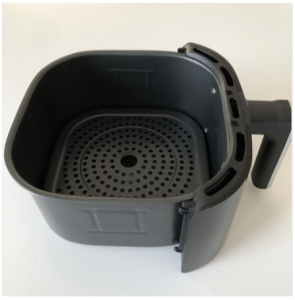 There are liners that can be purchased to make cleanup easy however I have not found a need for those. Cleaning this unit is a breeze with its non-stick surface. Plus, parts are dishwasher safe.
The digital pad on the front is easy to read and with the pre-set functions it is easy to use. Just press and go. That's so simple even young kids can use it (adult supervision is recommended). Without fire it is safe to keep on the kitchen counter.
This 5 QT capacity unit is perfect for families from 2-5. There is plenty of room in the unit to cook several items at the same time. The thing about air fryers is that they do take a little time to learn exactly what temperature and time you prefer for each type of food. It's a little learning curve to understand exactly how you like your food prepared. But with the pre-set options much of that learning is taken away.
Air frying is a healthier way to prepare food because they don't require oil, which contains much of the fat that is in our diets. If you're looking for a healthy option for your family, this is it.
This Uber Appliance Digital Air Fryer 5 QT only comes in black. It's modern but can easily fit into a country kitchen
<strong>About the Reviewer</strong>
Francine Brokaw writes about products, books, travel, and entertainment. She has been published in national and international newspapers and magazines as well as Internet websites. She has written her own book, <a href="http://francinebrokaw.com/" target="_blank">Beyond the Red Carpet The World of Entertainment Journalists</a>, is the entertainment correspondent for Good Day Orange County, and has her own TV show, <a href="https://www.youtube.com/playlist?list=PL42xcltr8DpNOHoYDAXbdt808jK4bZ-X7″>Beyond the Red Carpet</a>, on Village Television in Orange County. Follow her on <a href="https://twitter.com/FrancineBrokaw" target="_blank">Twitter.</a>