Party Animal CD GIVEAWAY
Category:
Giveaways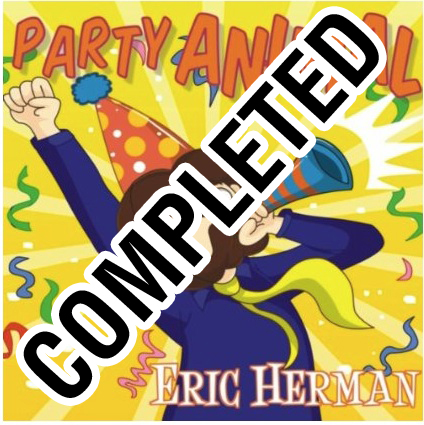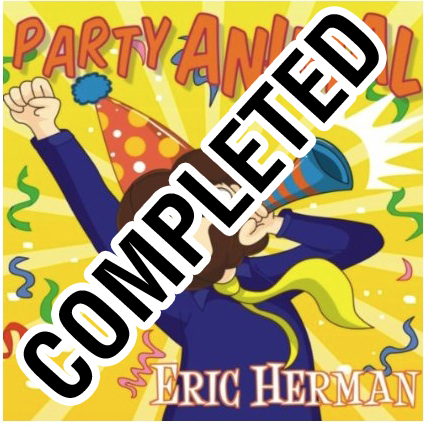 The songs on Party Animal range from funky dance tunes to soft and sweet celebrations of life. Five years in the making, the album features guest artists DidiPop, members of Recess Monkey and Chris Ballew (The Presidents of the USA/Caspar Babypants). The energetic "jump, jump, jump and jump and jump" song "November First," was co-written with Children's Poet Laureate Kenn Nesbitt, a frequent creative collaborator.
Party Animal kicks off with "Up All Night," which uses a 7/4 funk rhythm as a backdrop for a kid's excitement over staying up late on New Year's Eve. Herman's slightly off-center songwriting, which has endeared him to millions of fans, is evident in these new songs: "Can We Buy a New Car (So I Can Have a Balloon)?," "The Strange and Mysterious Fate of Mister Teddy Bear," and "Party at My House" were inspired by his daughters Evee and Becca. Inasmuch as a 43 year-old white guy from eastern Washington, sporting a blue shirt and yellow tie can be considered "funky," Herman definitely hits that mark on this album, with the Stevie Wonder inspired "A Million Ways to Play," and the quirky classic, "The Best Parts," which may answer the question of what The Beatles would have sounded like if they became a 70's funk band.
To be eligible to win a copy of Party Animal, email us at [email protected] with "Party Animal Giveaway" in the title. Please supply your name, address, phone number and email address (so we can let you know if you are a winner).
The deadline for this giveaway is June 27, 2014.